Europe
World News
Stabbing attack kills 2 in London, suspect shot dead
British police have shot dead a "male suspect" after a stabbing attack at the London Bridge that has left two people dead a number of others injured.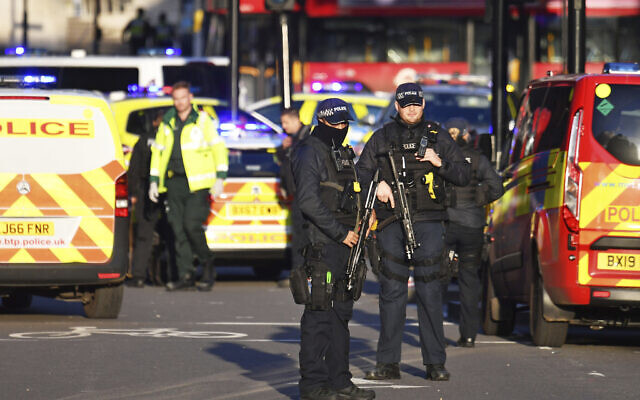 Police said on Friday they were alerted at about 2:00 pm local time of a stabbing attack at a premises near London Bridge, saying, "A number of people have been stabbed."
"A male suspect was shot by specialist armed officers from the city of London Police. And I can confirm that this suspect died at the scene," the UK's top counter-terrorism officer, Neil Basu, said.
He confirmed that it was "a terrorism incident."
The suspect was wearing "a hoax explosive device," also according to police.
Prime Minister Boris Johnson said in a statement, "I'm being kept updated on the incident at London Bridge and want to thank the police and all emergency services for their immediate response."
The attack came after Britain downgraded its national terrorism threat level from "severe" to "substantial" — its lowest level since 2014 — earlier this month.
The London Bridge was hit by a terror attack in June 2017 that claimed the lives of eight people. Back then, three militants drove a van into pedestrians and then attacked people at random. The trio was shot dead by police.
Daesh claimed responsibility for the 2017 attack.