Economy
Iran
Middle East
Stocks depressed as US dollar weakens against Iranian rial
The US dollar has lost more than 11 percent of its value against Iran's national currency, the rial, as the main stock market in the country keep losing momentum on the expectation, among others, that a stronger rial could harm listed companies involved in exports.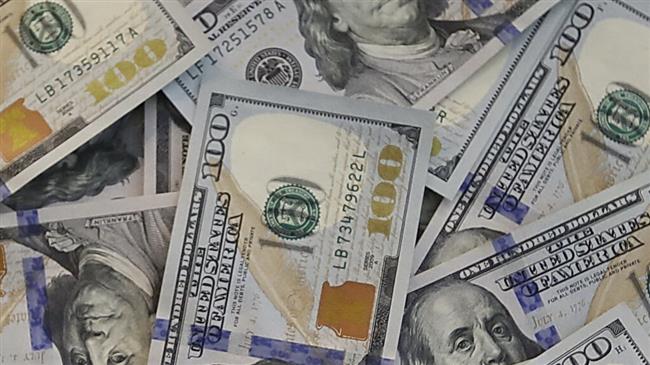 The dollar was trading at 231,000 against the Iranian rial on Saturday afternoon, down from 260,000 recorded on Thursday, when markets closed on the last day of the working week in Iran.
The price of the greenback was even lower at an official secondary exchange market at 225,000 while the euro, which services a bulk of Iran's foreign trade, was hovering around 275,000 rials.
Rial's fresh rebound comes against the backdrop of hopes in the market that US sanctions on Iran could start to ease with a new administration taking office in Washington as of Wednesday.
The dollar had surged to more than 320,000 against the rial just days before new US President Joe Biden defeated incumbent Donald Trump in the November 3 presidential elections.
However, a stronger rial has depressed trade at a once booming Tehran Stock Exchange (TSE) where the main index TEDPIX fell 2.45 percent on Saturday to stand at just nearly 1.230 million points.
The TEDPIX had rallied to historic highs of over two million points in midsummer.
Some economists say weaker dollar is causing havoc among investors holding shares of export companies over fears the firms would perform poorly if the value of rial keeps surging.
Others believe the TSE has lost its momentum because many household investors are no longer interested in buying shares as a means of protecting their savings against market fluctuations.