Europe
Students Occupy Sofia University, Demand Government Resignation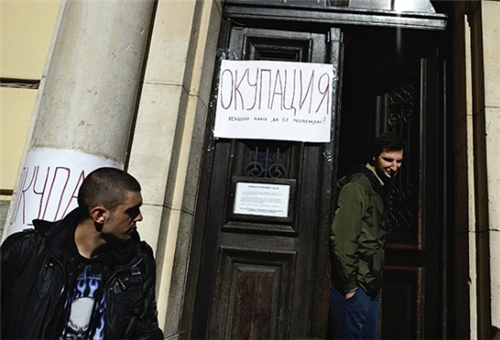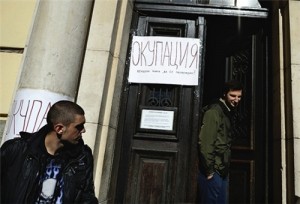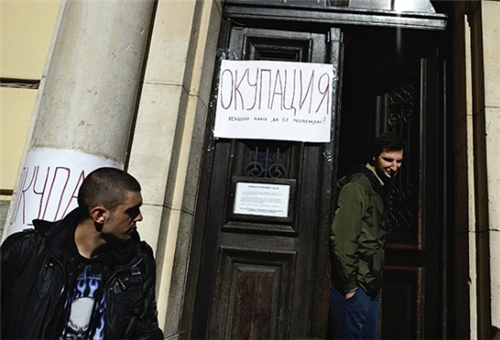 Bulgarian students were in their third day of an occupation of the nation's largest university Saturday as they demanded the Socialist-dominated government resign and make way for snap elections.
Students have occupied parts of St Kliment Ohridski University since Wednesday, but expanded their action to block access to the entire facility on Friday night, blocking doors and sealing all entrances with chains, Voice of Russia reported.
"Our ultimate goal is for Bulgaria to become a country with governance based on moral values rather than personal benefits," the protest group, which goes by the name the "Early Rising Students," stated in a declaration published by Bulgarian media on Saturday.
The open-ended action also calls for the dissolution of the National Assembly, even though Bulgarians voted for the new legislature in a snap election on May 12.
But the governing Socialists criticized the students' action as undemocratic.
"These occupation activities have nothing to do with democracy," Yanaki Stoilov, a leading Socialist member of parliament, said on Saturday, according to a Focus news agency report.
Anti-government protesters, who have been demonstrating every evening since June 14, have expressed their solidarity with the students. The demonstrators also demand the resignation of the government, which they see as corrupt and dependent on mighty oligarchs.
The EU's poorest member state has been governed since May 29 by a coalition of the Bulgarian Socialist Party (BSP) and the Movement for Rights and Freedoms (DPS), an ethnic-Turkish minority party.
Student actions in 1990 and 1997 contributed to the toppling of former Socialist governments in Bulgaria.