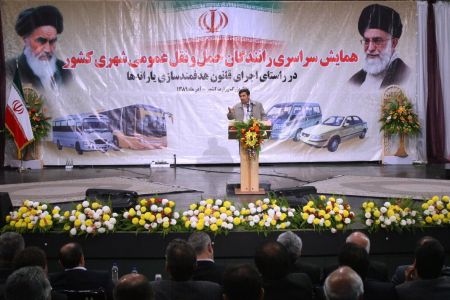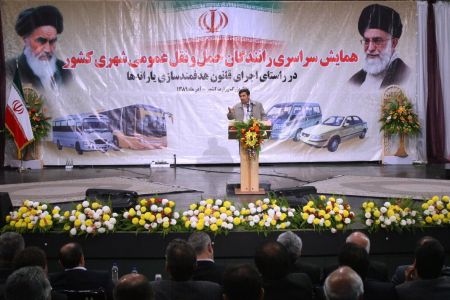 Iranian President Mahmoud Ahmadinejad says the subsidy reform plan has been made to improve the living standards of the society, especially the less privileged.
Addressing a national seminar on public transportation on Saturday, President Ahmadinejad said the subsidy reform plan belongs to the society at large and once implemented, it will improve the financial status of the underprivileged strata of the society, IRNA reported.
"The government wants to implement this law in a manner that the economic conditions of the weak would improve and not subject them to pressure," he noted.
The Iranian president also said that the country's automobile drivers are the real supporters of the administration in enforcing the subsidy reform plan.
Ahmadinejad called for the optimal use of energy and said, "Energy consumption in Iran is four times the international average. By reducing this level only by one-fourth, the pace of growth and development will at least double."
According to President Ahmadinejad, the costly subsidy system in the past created huge socioeconomic gaps and led to economic injustice.
"A review of 50 years of subsidy distribution shows that 30 percent of the society used 70 percent of the subsidies," he stated.
The subsidy reform plan allows the government to gradually slash energy subsidies over the course of five years, with low-income families being compensated with direct cash handouts.
The initial stage of the government's new subsidy plan started last month as the administration deposited cash payments into the bank accounts of people.