Africa
Sudan accuses UNAMID of killing 7 civilians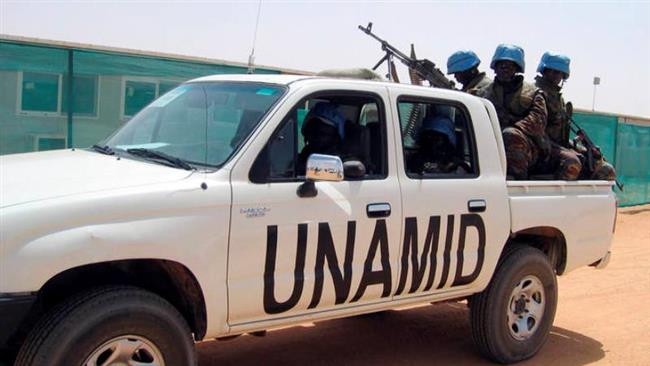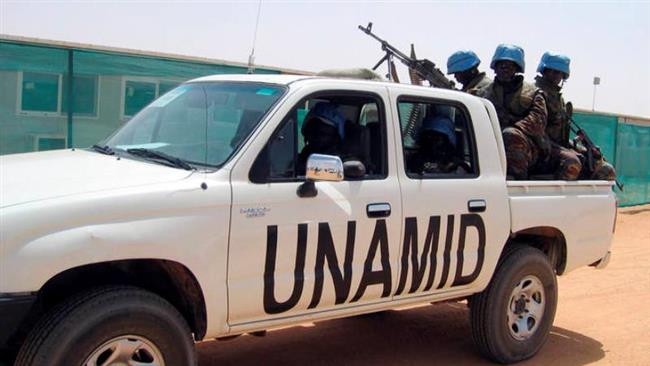 Sudan's government has accused peacekeepers in the country's western region of Darfur of killing seven civilians, dismissing the UN-African Union (AU) mission's version saying its forces had repelled two attacks by gunmen.
Sudan's Foreign Ministry made the allegations in a statement released on Sunday, saying a committee is to investigate the incident.
The UN-AU Mission in Darfur (UNAMID) had reported that 40 armed men fired at a patrol in South Darfur's Kass region on April 23, adding that the forces returned fire and killed four assailants, and another UNAMID patrol came under attack the following day.
However, the Sudanese Foreign Ministry rejected the UNAMID narrative, saying peacekeepers in Kass were pursuing a group that had stolen their vehicle when they opened fire on five other men searching for their "stolen cattle" in the same place, killing them all.
The killings led to a protest later that day by residents at UNAMID's base in the area, in which one person was killed; another demonstrator was shot dead on a second day of rallying on April 24.
The ministry also called on the UN to "compel its mission to follow the rules of conduct and respect the laws and regulations that govern its presence in Sudan."
"If the UN fails to do that, Sudan's government will do what it sees fit to preserve the rights of its citizens and preserve their lives," the ministry added.
UNAMID did not immediately respond to the Sudanese ministry's statement; however, its acting head, Abiodun Bashua, has earlier criticized reports in local media saying its forces initiated the events.
The peacekeeping mission was deployed to the region in 2007 in a bid to protect civilians and restore stability to the restive region, which had been the scene of violence for four years.
The violence erupted in 2003, when rebels took up arms against the government in Khartoum in protest against what they called marginalization. There has also been tribal fighting in the region.
The UN estimates that the violence in Darfur has so far killed some 300,000 people and internally displaced over two million.