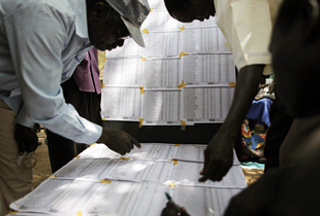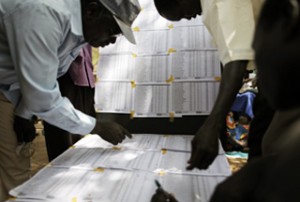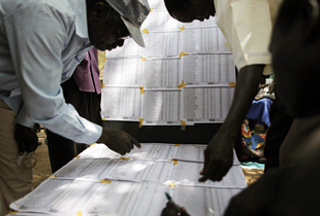 Sudan's National Election Commission has announced a two-day extension to the polling period amid glitches in the voting procedure due to delays and mistakes.
The country's first multiparty elections in 24 years will now end on Thursday, commission spokesman Salah Habib said, BBC reported.
The decision comes after the elections officials acknowledged "technical mistakes" in ballot papers that triggered considerable delays on the first and second days of the historic vote.
As polling stations in some southern cities still await elections material, mix-ups led to votes being cast mistakenly and many names were missing from the electoral roll on Sunday.
A group of opposition parties still running in the elections denounced the process as fraudulent and called for new polls.
Some 16 million electorates have registered for the vote in Africa's largest country, amid concerns that the credibility of the vote may be undermined due major opposition boycotts, logistical problems and widespread illiteracy.
Fraud charges were first brought against the ruling government in Khartoum, when it was revealed that the election commission had hired a state-run firm to print the ballot papers.