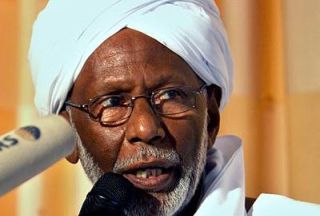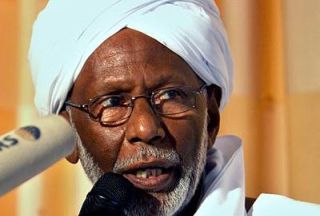 Sudan has released main opposition leader Hassan al-Turabi detained on alleged charges of links with rebel attacks in the country's troubled Darfur region.
Turabi was released on Wednesday following his arrest in mid May in his Khartoum residence and was sent to the capital's Kober prison.
"Yes, they have released me," the 78-year-old politician told Reuters soon after his release.
Turabi, initially a close friend of President Omar Hassan al-Bashir prior to their split in 1999-2000, has been frequently detained since he formed his Popular Congress Party.
"There was no explanation (for the arrest or release). There was no ground for arrest. There was no legality or procedure that was followed," he charged.
Turabi, however, added that his criticisms of the country's recent election might have led to his latest detention.
At the time Turabi was detained, officials from Bashir's National Congress Party announced that he was arrested on suspicions of directing rebel attacks in Sudan's Darfur region.