Africa
Sudan town honors 'martyrs' killed protests against government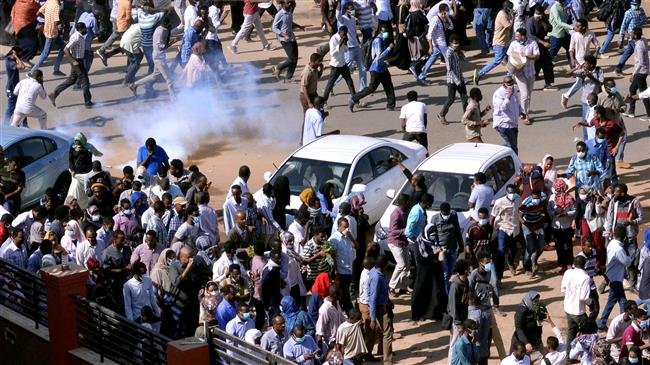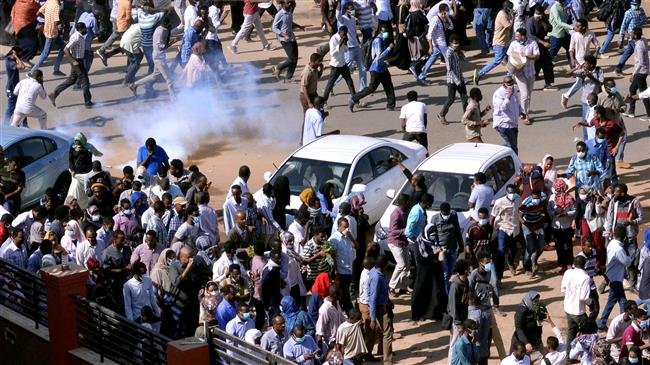 Hundreds of people have held what they called a martyrs' rally in the eastern Sudanese town of al-Gadaref to honor those killed in clashes during recent nationwide demonstrations against the 29-year rule of President Omar al-Bashir.
The Tuesday protest was organized by the Sudanese Professionals' Association, a group of teachers, doctors and engineers that has spearheaded the ongoing anti-government demonstrations across the country.
Al-Gadaref is an impoverished agricultural town in eastern Sudan. The main market was shut as demonstrators gathered downtown.
They held anti-government placards and chanted slogans such as "Peace, justice, freedom" and "Revolution is the choice of the people."
The angry demonstrators were confronted by riot police who fired tear gas as protesters prepared to march on the provincial council building.
Witnesses said groups of protesters managed to reach the council building and one of their representatives read out a petition calling for the president to resign.
Demonstrations have expanded to a dozen cities across the country since December 19 in the wake of a move by the government to triple the price of a loaf of bread.
There have been calls by human rights groups for authorities in Sudan to investigate the use of lethal force by security forces against protesters.
In Khartoum, authorities say 19 people have died. On the other hand, Amnesty International says it has "credible reports" that 37 people died in the first five days of protests.
Human Rights Watch said independent groups monitoring the situation in Sudan had put the death toll at 40.
Interior Minister Ahmed Bilal Osman said Monday that more than 800 protesters had been arrested across Sudan since the unrest began. Opposition leaders, activists and journalists have also been detained as part of a crackdown to prevent the spread of protests.
Sudan's economy has stagnated for most of Bashir's rule. He has also failed to keep peace in the religiously and ethnically diverse country, losing three-quarters of Sudan's oil wealth when South Sudan seceded in 2011 following a referendum.
Inflation is currently running at 70 percent and the Sudanese pound has plunged in value. Shortages of bread and fuel have hit several cities.