Africa
Sudanese protest findings of junta probe into deaths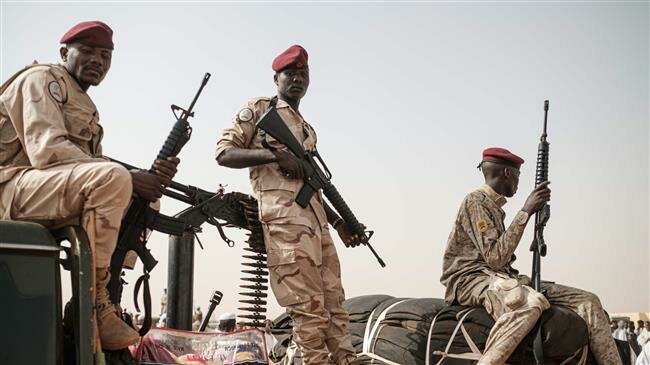 Sudanese demonstrators have flocked to the streets in the capital Khartoum to protest the findings of an official investigation that put the death toll from a June raid on a sit-in protest at no more than 87.
The demonstrators and opponents of Sudan's military rulers on Saturday dismissed the figure as far too low and demanded an independent investigation.
Witnesses said protesters chanted slogans against the investigative committee and burned tires as they vented their anger at the findings.
Ismail al-Taj, one of the protest leaders, said the findings of the probe into the deadly raid came out as a "shock to the Sudanese street and the regional and international community."
As part of a heavy-handed crackdown, gunmen in military fatigues raided the site of a weeks-long sit-in outside Sudan's army headquarters in Khartoum on June 3, leaving hundreds dead or wounded.
The results of a joint probe by prosecutors and the ruling military council into the raid put the number of deaths at 87, a toll higher than the Sudanese Health Ministry's previous estimate of 61.
This is while opposition medics have said 127 people were killed and 400 people wounded as security forces fired live ammunition at protesters, who were demanding that the military cede power.
The military unseated the long-time president, Omar al-Bashir, in April after months of mass anti-government protests.
Following Bashir's ouster, the coup leaders established the so-called Transitional Military Council (TMC), presumably to run state affairs in the post-Bashir era.
But the generals also moved to consolidate power and faced popular protests themselves, which have turned violent on many occasions in the face of a heavy-handed crackdown.
Currently, Sudan's ruling military council and an alliance of opposition groups are working to finalize a power-sharing agreement for transition to a civilian rule, but the process has repeatedly stalled.
Under the power-sharing deal negotiated earlier this month between the TMC and an alliance of pro-democracy civilians, an 11-member body will govern the country for just over three years.
It will consist of five military members, five civilian ones, and an 11th civilian chosen by both sides. A military general will head the council for the first 21 months, and then it will transition to a civilian leader for 18 months. Negotiations on other aspects of the transition are still continuing.
Egypt and the oil-rich Persian Gulf states, particularly Saudi Arabia and the United Arab Emirates, regard Sudan as a strategically important country in the region.
They have ramped up their political and financial involvement in the country since Bashir's ouster in April.