Africa
Sudanese rebels shell Kadugli in South Kordofan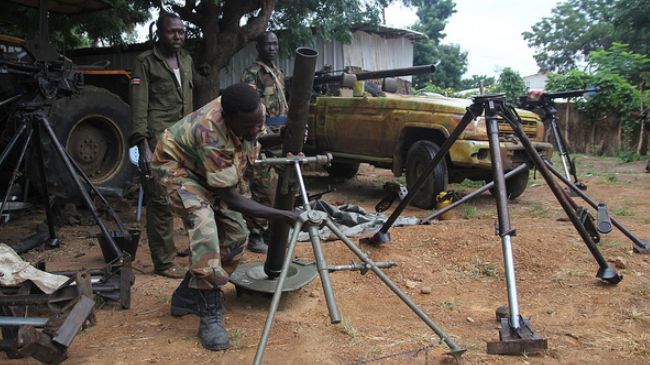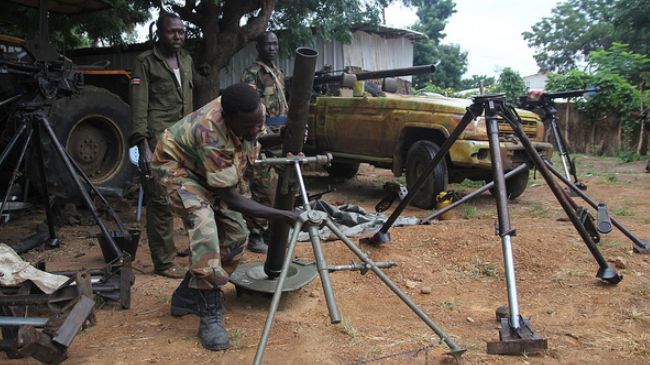 The rebels of Sudan People's Liberation Movement-North (SPLM-N) have launched a rocket attack on the capital city of Sudan's South Kordofan state.
Citing the state's governor, Radio Omdurman reported on Wednesday that SPLM-N "shelled Kadugli with Katyusha (rockets)."
A witness said several rockets were fired at the southern part of the city at about 12:00 p.m. local time (1500 GMT), adding, "I saw one house ablaze."
There have been no reports of casualties in the attack.
The attack came a day after the representatives of government and rebels failed to make progress in ending three years of fighting in the states of South Kordofan and Blue Nile during African Union-mediated peace talks in Ethiopia.
The peace negotiations are supposed to resume later this month.
Government troops and SPLM-N rebels have been fighting in South Kordofan and Blue Nile, which lie on the border between Sudan and South Sudan, since 2011.
In July 2011, South Sudan voted to break away from Sudan following a two-decade civil war that killed about two million people in Africa's biggest country.
The SPLM-N insurgents fought as part of the southern rebel army during the war and Khartoum accuses the new nation's government of continuing to support them. South Sudan denies the charge.