Africa
Sudanese troops battle Darfur rebels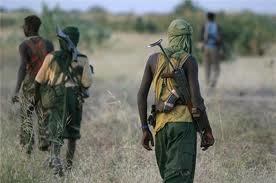 Sudanese troops on Thursday chased rebels in the country's troubled Darfur region, the army said, in renewed fighting that adds to a surge in violence outlined by the region's top peacekeeper.
The latest unrest in southeastern Darfur is an offshoot of battles between the army and Justice and Equality Movement (JEM) rebels earlier in the week, just across the border in South Kordofan state, said Sawarmi Khaled Saad, the Sudanese army spokesman.
"Some of them went south and some went north. We are following them into those areas" and new fighting had occurred, Saad told AFP. He did not immediately have more details.
North Darfur state governor Osman Kbir late on Wednesday said the army was still battling JEM at two villages in the Futaha area along the border between North and East Darfur states, about 40 kilometers from South Kordofan.
Rebels had looted fuel and food, he said, quoted by the Sudanese Media Center which is close to the security apparatus.
Mobile phone links to the area were down on Thursday but residents there had on Wednesday reported that government air strikes were taking place and JEM flags had been hoisted.
JEM spokesman Gibril Adam Bilal told AFP late Wednesday that the rebels had gained control of the Futaha area, taking prisoners and killing an unknown number of government soldiers. Three rebels were wounded, he said.
Casualty claims are difficult to verify in the region, where access is restricted.
Ibrahim Gambari, the outgoing head of the African Union-UN mission in Darfur (UNAMID), on Tuesday said that over the past month government forces have staged aerial bombing raids, while rebels shot down a helicopter and ambushed an army convoy. Dozens have also been killed in clashes between rival tribes.
Gambari told the UN Security Council that progress in efforts to end the nine-year-old conflict with JEM and other rebel groups was "fragile."