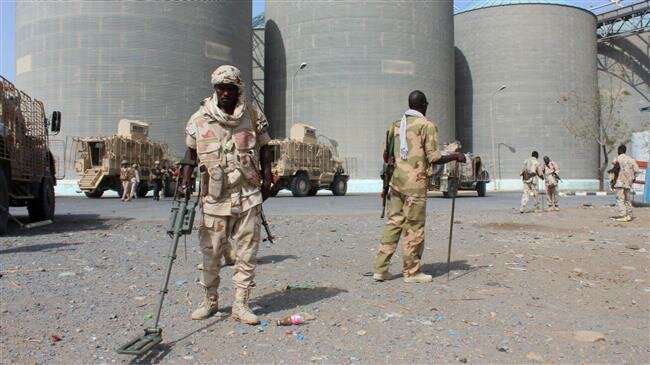 "We will stick to our commitment with the Arab alliance and our troops will remain until the alliance achieves its goals," Mohammad Hamdan Daglo, the number two in a military council that has overtaken power in Sudan since the ouster of its long-time president Omar al-Bashir, said in a statement to the official Sudan News Agency (SUNA) on Monday.
Saudi Arabia and a number of its regional allies launched a devastating war on Yemen in March 2015 with the goals of bringing the government of a former Yemeni president back to power and driving out the Houthi Ansarullah movement, a popular group that took over state affairs after the president resigned and fled the country. While it had aimed to achieve its goals in a matter of weeks, the Saudi-led coalition continues to be bogged down more than four years into the war.
The war has killed tens of thousands of people in Yemen and pushed the impoverished country to the brink of famine.
Sudan, a Saudi vassal state, has been a member of the coalition. The military ouster of Bashir last week raised speculation that Sudan may stop contributing to the deadly war. Bashir himself had faced calls to withdraw from the coalition over mounting Sudanese casualties.
The Monday statement about a policy continuation came shortly after Saudi Arabia and the United Arab Emirates — the main two aggressor regimes in the war on Yemen — expressed support for Sudan's junta, the so-called Transitional Military Council (TMC). Riyadh has also pledged a "humanitarian aid package" to Sudan.
Bashir was ousted by the Sudanese military after five months of protests over his policies. But the Sudanese protest have not yet stopped.
Sudanese demand scrapping of transitional military council
Also on Monday, representatives of the Sudanese Professionals' Association (SPA), which led the protests against Bashir, urged the dissolution of the military council and the formation of a new interim civilian ruling council.
In its first news conference since the ouster of Bashir, the SPA issued a long list of demands for deeper and faster change to end repression and an economic crisis.
"If our demand for the formation of a civilian transitional council with military representation is not met, we will not be part of the executive authority, the cabinet, and we will continue the mass escalation and the sit-ins to fulfill our demands," Ahmed al-Rabie, an SPA member, told Reuters.
The statement came hours after troops tried to break up an ongoing sit-in outside the Defense Ministry that began on April 6. The protesters joined hands and formed rings around the sit-in area to prevent the forces from removing stone and metal barriers.
Meanwhile, the African Union has threatened to suspend Sudan's membership unless the military council hands power over to a civilian governing body within 15 days.