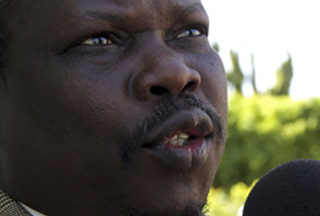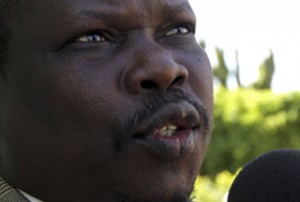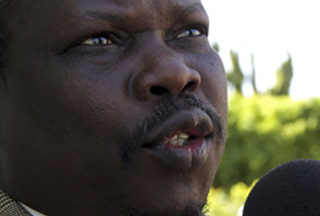 The main political party in south Sudan has said it will boycott Sunday's general elections in most northern states due to voting irregularities.
The Sudan People's Liberation Movement (SPLM) said Tuesday that it will pull out its candidates from parliamentary and municipal elections in 13 of the 15 northern states of Sudan.
SPLM had already withdrawn its candidate from the presidential poll, alleging that the vote is rigged in favor of Sudan's President Umar al-Bashir and his ruling party.
"There is a constant violation of the election rules and the democratic traditions. The governing National Congress Party can choose the country's Election Commission. They use these resources and totally control it. That is why we boycott the elections at all levels," Pagan Amom SPLM Secretary General said.
He also cited security fears in war-torn Darfur as another reason for their withdrawal.
The party however said that it would still contest the elections in its stronghold in the south, as well as in the two northern states of Blue Nile and South Kordofan.
Many other opposition parties in Sudan have also decided to boycott the vote for the same reasons.
However in what is seen as a major retract of President Barack Obama's previous statements on Sudan, Scott Gration, the US ambassador to Khartoum, has backed the upcoming elections as "free and fair."
This new policy of appeasement by Washington is seen as a serious blow to the main opposition parties in Sudan.
The April 11 vote, which includes local as well as parliamentary and presidential polls, is Sudan's first national multi-party election in 24 years.