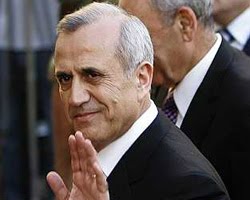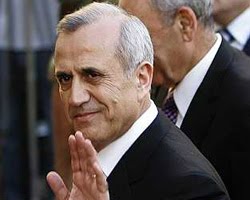 Lebanese President Michel Suleiman described the decision to accept Palestine as a non-member observer state in the UN as a victory despite the pressure "Israel" exerted.
"Israel should foresight this step well and be convinced in the democratic path, engage in the peace process on the basis of the Madrid Conference and the Beirut-Arab initiative, if it was really desirous of peace and willing to relinquish its policy of aggression, settlement and Judaization," Suleiman went on to say.
Suleiman concluded his word, hoping that "what happened would be the commencement of a path that leads to a new international treatment for Palestine.