Lebanon
Suleiman urges a boost in war against terrorism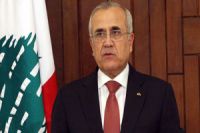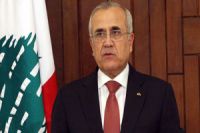 The Lebanese President, Michel Suleiman, has demanded a boost in efforts within the framework of the campaign against terrorism.
According to IRIB World Service, delivering a speech on Monday, the Lebanese president called on political groups to set aside their differences and to cooperate in the campaign against terrorism and in maintenance of security of Lebanon.
He called on the political groups to think of the elevated interests of Lebanon.
In further remarks, the Lebanese president demanded the implementation of economic projects to uproot unemployment and poverty and to materialize the welfare of Lebanese people. He reiterated that economic development is not at odds with efforts for establishment of government and elections; and will in fact reinforce the abilities of officials in administration of the country.
The terrorist operations in Lebanon have surged in the wake of entry of terrorists to Syria. The last Thursday blast in southern Beirut claimed six lives and wounded 75 others.