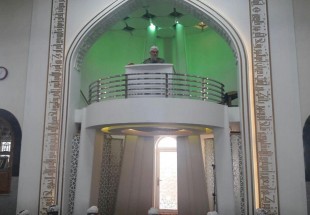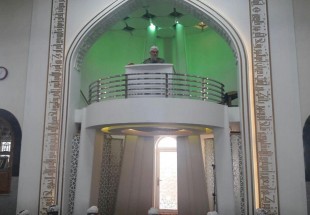 Akhoond Abdul Karim Javer, Sunni prayer leader of Gonbade Kavoos, northern Iran, demanded Muslims to boost cooperation among them to prevent dispersion, fratricide and division, reported Taqrib News Agency (TNA).
Sunni cleric in his Friday sermon said," Dissension and intrigue distance Shia and Sunni Muslims from each other and provides the grounds for Muslims' topple."
According to the cleric enemies are in pursuit of carrying out their heinous intentions to dominate human and natural resources of Muslims through infiltration among Islamic communities.
Manager of Jamiliyeh Sunni seminary stressed Muslims, no matter Shia or Sunni, killed in intrigues by common enemies are counted as martyrs.
He added," At present Shia and Sunni people in Iraq, Syria and other countries are united in their battle against the extremists and this is a blessing of the Islamic Revolution in Iran."
According to the Iranian Sunni scholar followers of different Islamic denominations should be notified against their common enemies who indiscriminately kill Muslims from any school of thought.