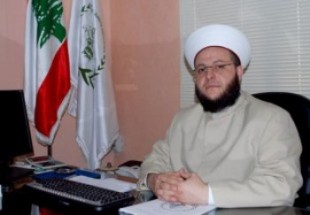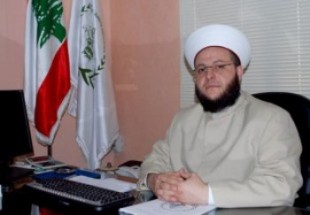 Head of the Islamic Association of Sunni people in Lebanon, Sheikh Ahmad Nasar in an exclusive interview with Taqrib News Agency (TNA) underscored the telling role fo hajj in furthering unity among Muslims and underlined, "Hajj is a revolution against dispersion".
"Hajj is the main human and global gathering and has been one-of-a-kind event during the history," said the religious cleric stating that in this event Muslims part all the chains of selfishness.
Sheikh Ahmad Nasar went on to add, "in this great Islamic event present unanimously and in full unity and solidarity."
In his line, "Hajj in an avenue for Muslims to get familiar with each other uphold their solidarity and rapprochement, removing any obstacle in the way of unity."
"Hajj is by far the best way for knowing the objectives of Islam holy Prophet (PBUH), and one of these aims was freedom through which human can overcome his tyrant spirit and worldly wants," said Head of the Islamic Association of Sunni people in Lebanon.
Sheikh Ahmad Nasar underscored another aim forwarded by the Islam Prophet (PBUH) what was brotherhood through which all the differences will be removed and Muslims get united in one common path.
It is worthwhile to note that The pilgrimage, which this year will take place from 1-6 October, will attract hundreds of thousands of people who will go to Mecca, in Saudi Arabia, to take part in one of Islam's five pillars of faith.
Hajj occurs from the 8th to 12th of Dhu al-Hijjah, the last month of the Islamic calendar, and is one of the biggest gatherings worldwide.
The hajj sees massive crowds every year from around the world gather around Kaaba in Mecca as part of a five-day spiritual journey meant to cleanse the faithful of sin and bring them closer to God. All male pilgrims dress in simple, white robes as a sign of equality before God.