Iran
Islamic Unity
Sunni scholars: Hazrat Zahra (AS), shared role model for Shia and Sunni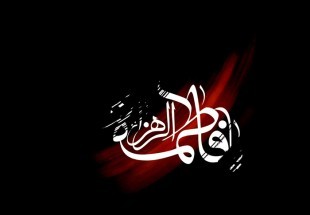 Mamusta Mostafa Mahmoudi, prayer leader of Piranshahr, in an interview with Taqrib News Agency (TNA) stressed the loyalty of Sunni community for Ahlul Bayt (AS), household of Prophet Mohammad (PBUH) calling Hazrat Fatemeh Zahra (AS) the daughter of prophet of Islam as an example for both Shia and Sunni Muslims.
He referred to the affection of the Sunni community for Ahluh Bayt (AS) and qouted  holy Qur'an which praises Hazrat Zahra (AS) as a unique exemplary figure in the world calling that the lady is set a role model for all.
Mamusta Abdul Rahman Khalifeh zadeh, prayer leader of Bukan County, also demanded all Muslim women to follow Hazrat Zahra (AS) an example in different aspects of life.
He said," Hazrat Zahra (AS) brought up children who- as quoted by Prophet Mohammad (PBUH)- are the best figures in Paradise and God Almighty has necessitated the respect for them as a duty for all."
He highlighted chastity and contentment as two special traits of Hazrat Zahra (AS) calling the lady as a unique mother for her children and also a unique model of wife who maintained the capabilities or limitations of her husband.
Mamusta Hasel Baleghchi, prayer leader of Shahindej, noted that all women should set Hazrat Zahra (AS) as an example for keeping their Islamic hijab.
Sunni cleric said that the daughter of Prophet Mohammad (PBUH) has taught us lessons of generousity, chastity, purity, modesty, patience and loyalty to jurisprudence.
He noted that affection for Ahlul Bayt (AS) is a necessity for all Muslims because the household of Prophet Mohammad (PBUH) are the sources of blessing and descendents of prophet of Islam (PBUH).