Iraq
Sunnis and Shi'ite in Iraq Recaptures Town of Dhuluiya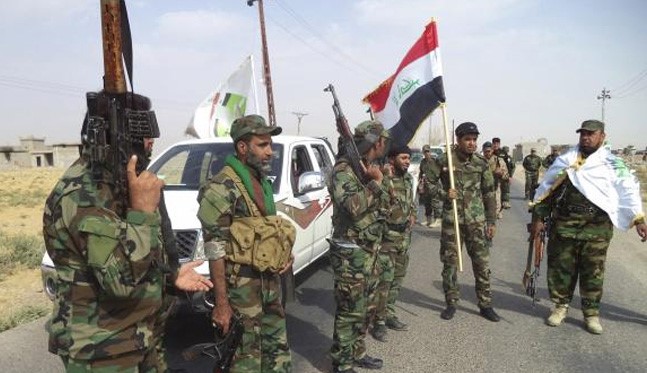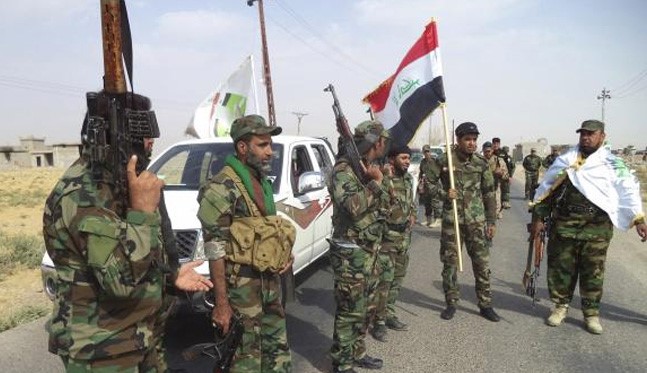 When Islamic State fighters tried to storm the Tigris River town of Dhuluiya north of Baghdad this week, they were repelled by a coalition of Sunni tribal fighters inside the town and Shi'ites in its sister city Balad on the opposite bank, Reuters reports.
Iraqi armed forces recaptured a riverside town of Dhuluiya, about 70 km north of Baghdad on Friday, after persistent attacks by ISIL insurgents who control large parts of northern Iraq.
The witnesses adding that celebrations had erupted in the town.
Dhuluiya is part of a belt of Sunni Muslim towns north of Baghdad But in Dhuluiya itself, the influential Sunni al-Jubouri tribe has fought against the ISIL Terrorists, with support from Shi'ite fighters in the predominantly Shi'ite town of Balad on the opposite bank of the Tigris River.
Iraqi state television quoted the state minister for provincial affairs, Ahmed al-Jubouri, as saying that security forces, along with pro-government volunteers and the al-Jubouri tribe had "liberated the town of Dhuluiya completely from terrorist gangs."
The assault, which began late on Tuesday ran into Thursday, was one of several major battles in recent days in which Sunni tribes joined Shiites pro-government forces against the Terrorists , in what Baghdad hope is a sign of increasing cooperation across sectarian lines to save the country.
In western Iraq, Sunni tribes have fought alongside government troops in "Hit", which was captured by Islamic State Terrorists on Thursday, and in Haditha, site of a strategic dam on the Euphrates.