Palestine
Support for independent Palestine on rise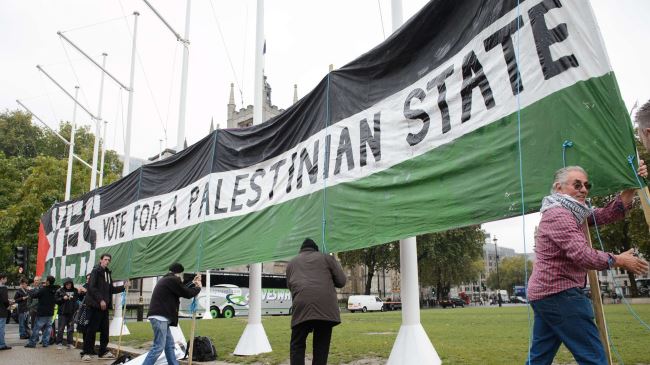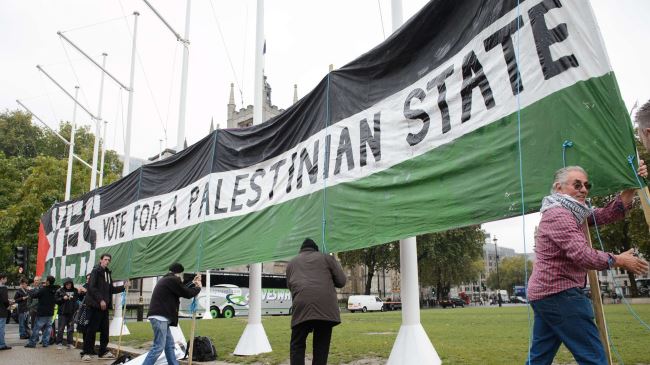 The comments posted by Press TV followers on the channel's Facebook page show that international support for the recognition of an independent Palestinian state is on the rise.
Followers from across the world participated in a debate posed by a Press TV question on the recognition of the Palestinian state and overwhelmingly said that Palestine should be recognized as a sovereign state and that the Israeli regime should immediately withdraw from the occupied Palestinian territories.
The comments also called for the release of Palestinian prisoners and an end to Israel's breach of human rights, adding that the international community should pile up pressure on the Zionist regime to stop its construction of illegal settlements in the Palestinian lands.
"Scratch the illegal settlements and trail [Israeli Prime Minister Benjamin] Netanyahu for war crimes," a respondent said.
There is a Genocide of Palestinians in progress in Gaza! Innocent…men, women and children are being killed and massacred by wicked, evil, criminal, terrorist, racist and Zionist Israel! World must wake up to this truth and reality! Sacred Palestine and Humanity need justice!" read another comment.
Another respondent posted the following comment, "Netanyahu is a criminal and perverted beast ruling viciously and venomously the racist, Zionist, terrorist and fascist…Israel. Iran is a land of Peace, governed by civilized beings. Israel has committed mass massacres of Palestinians with impunity and no checks or balances! Israel continues to commit GENOCIDE against poor…helpless…Palestinians in Gaza and elsewhere. Israel must be taken to International Courts and severely punished for such crimes against Humanity!"
The comments came after the British parliament passed a non-binding motion to recognize Palestine with a majority of 274 to 12 on October, 13.
UK ambassador to Israel Matthew Gould recently said that the public sentiment in Britain and around the world has shifted against Israel following its recent 50-day onslaught on the Gaza Strip.
During his inauguration speech in parliament on October 3, Swedish Prime Minister Stefan Lofven also announced that his administration would formally recognize Palestine as a sovereign state.
Israel's key ally, the United States, however, reacted to the announcement, terming Stockholm's recognition as "premature."
On November 29, 2012, the 193-member United Nations General Assembly voted to upgrade Palestine's status to non-member observer state.
Palestinians are seeking to create an independent state on the territories of the West Bank, East al-Quds, and the Gaza Strip and are demanding that Israel withdraw from the occupied Palestinian territories.
Tel Aviv, however, has refused to return to the 1967 borders and is unwilling to discuss the issue of al-Quds.