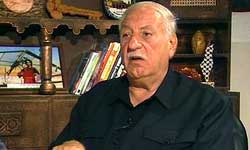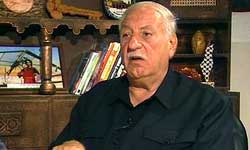 Secretary General of the People's Front for the Liberation of Palestine Ahmad Jibril reiterated that supporting the Syrian nation and government is an important step in foiling the Zionist regime's plots against the region.
"World powers aim to provoke sectarian divide and separatism in region including Syria; supporting government and nation of Syria in the current situation can deter Zionist regime plots," Jibril said in a meeting with Iranian Parliament Speaker Ali Larijani on Wednesday.
Jibril called Iran the only state which stood beside the Palestinian nation in the most difficult times.
Larijani, for his part, said that the Syrian unrests are part of comprehensive Zionist plots for the region to provoke sectarian divide and separatism in the Muslim world.
Pointing to the western motivated unrests in Syria, the Speaker added that world powers have a comprehensive plan to contain independent anti-Zionist states in region.
Larijani noted that "Islamic Republic Founder late Imam Khomeini changed the issue of Palestine to the most important issue of Muslim world; as a result, protest against the occupying force of Zionist regime entered a new phase".
"Helping the Liberation of Palestinian lands is a strategic priority of Iran's foreign policy; ongoing regional revolutions made new prospects in fight against Zionist regime and Tel-Aviv became more isolated as a result."