Iran
Support for terrorism, enemies' plot to undermine Iran: Defense chief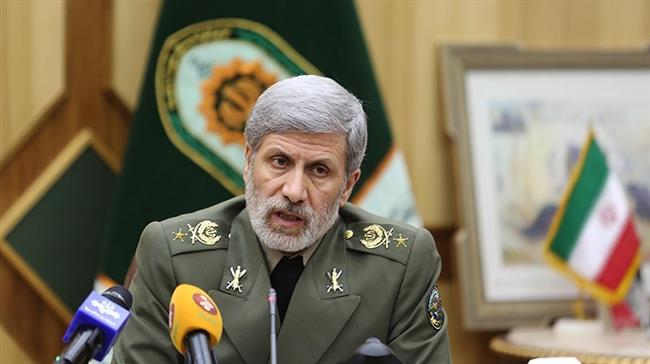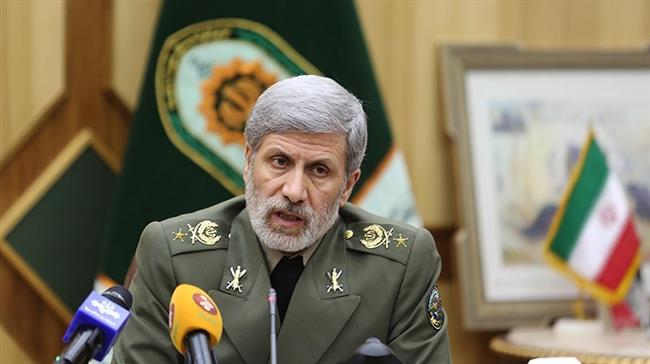 Iran's Defense Minister Brigadier General Amir Hatami says enemies have supported terrorism in the Middle East and hatched plots to cause chaos in regional countries, including Iraq and Syria, and undermine Iran.
"Enemies sought to perpetuate insecurity and chaos across the region," Hatami said on Saturday, but added that all their plots have been thwarted thanks to Leader of the Islamic Revolution Ayatollah Seyyed Ali Khamenei's prudence and preparedness of forces from the resistance front.
"One of the regional countries has acknowledged that it had spent $137 billion to carry out its plots to drag Iran into chaos and support terrorist groups in Iraq and Syria," the Iranian defense chief said.
"The Americans and others have spent more than $500 billion to create insecurity in the region," he added.
He said the ultimate goal of the US and the Israeli regime was to create terrorist and criminal groups in order to portray a tarnished image of Islam mixed with violence, bloodshed and extremism.
Hatami added that enemies created insecurity, chaos and civil wars in regional countries to guarantee Israel's security and enable the regime to carry out its "malicious plots."
He noted that Iran's enemies have been opposed to the Islamic Revolution and its consolidation for the past 40 years. Hatami emphasized that the "economic war and cruel sanctions" by the US and its allies are in line with their "hostilities" towards the country.
The Iranian defense minister also said last week that the Islamic Republic would never bow to enemies' excessive demands.
Hatami added that enemies wrongly believe that they can force the Iranian nation and the Islamic establishment to yield to their demands through pressure.
Deputy Commander of the Islamic Revolution Guards Corps (IRGC) for Political Affairs Brigadier General Yadollah Javani also warned any country that seeks to endanger Iran's interests, particularly the United States, saying Tehran will retaliate in kind in such a case.
"If some seek to endanger the Islamic Republic of Iran's interests, Iran will also endanger their interests with its capabilities," Javani said.
Meanwhile, in an interview with Yahoo News, a former US under secretary of state for political affairs, Wendy Sherman, took US President Donald Trump to task for his rash policies and uncalculated measures towards Iran after taking Washington out of a nuclear deal with Tehran, saying Trump does not understand Iran's culture of resistance.