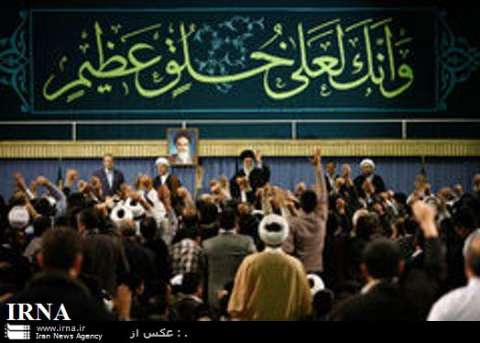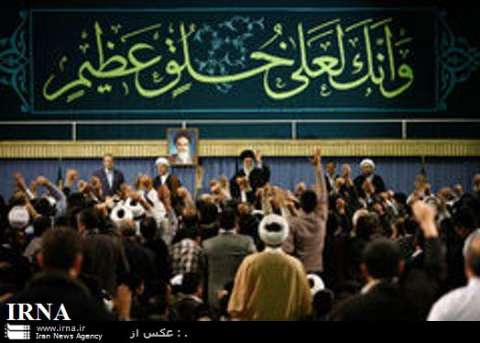 The Leader of Islamic Ummah and Oppressed People Imam Sayyed Ali Khamenei felicitated on Tuesday birthday of Prophet Mohammad (PBUH) and the sixth Imam of Infallible Household, Imam Ja'far Sadeq (AS) on Tuesday.
Addressing guests of International Conference on the Islamic Unity, the Supreme Leader highlighted the main mission of the Holy Prophet to forge unity among the Islamic Ummah.
Referring to the wave of the Islamic awakening in the Muslim World, North Africa in particular, the Supreme Leader said that the world arrogance targeted the Islamic Awakening movements and aims to divide the Muslims pitting them against each other.
"Therefore, the main duty of the elites in the Muslim world is to help expose the enemies' plots and take serious efforts to materialize the motto of Islamic unity," the Leader said.