Days of Allah
Imam Ali Khamenei
Iran
Leaders of Ummah
Middle East
Ramadan
Supreme Leader Pardons, Commutes Sentences of 3,721 Inmates
Supreme Leader of the Islamic Ummah and Oppressed Imam Ayatollah Seyed Ali Khamenei pardoned or reduced the sentences of prisoners, including a number of inmates jailed for security charges, upon the request of Judiciary Chief Ebrahim Rayeesi on the occasion of Eid al-Fitr.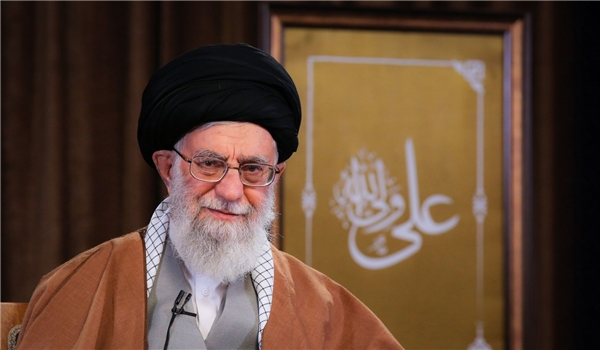 The pardon was granted at the request of the Judiciary Chief Ayatollah Ebrahim Raeesi on the auspicious occasion of Eid al-Fitr.
What is noteworthy in Supreme Leader's clemency this time is that a number of inmates jailed on security charges were among the pardoned, similar to the last time.
The prisoners have been sentenced by the Public and Revolutionary Courts, the Judicial Organization of the Armed Forces, and the State Discretionary Punishment Organization.
The convicts imprisoned on security charges, including quite a number of university students and Haft Tapeh workers, as well as those detained on Labor Day, were among the inmates pardoned by Iran's Supreme Leader on Saturday.
Iran's Constitution grants the Supreme Leader the right to pardon or commute the sentences of convicts upon a recommendation from the head of the judiciary. The clemency, however, does not apply to all types of convicts, including those who have been found guilty of armed fight against the country, armed or organized drug trafficking, rape, armed robbery, arms smuggling, abduction, bribery and embezzlement.