Iran
Supreme Leader's Aide: Persian Gulf Missile Shield Aimed at Protecting Israel's Security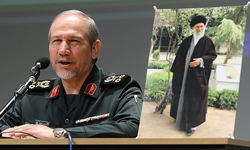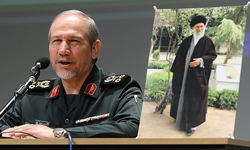 Senior Military Aide to the Iranian Supreme Leader Major General Yahya Rahim Safavi cautioned Iran's Arab neighbors to avoid joining the US-Israeli project for deploying a missile shield in the Persian Gulf, and said the battery is aimed at protecting the Zionist regime's security.
"The Zionist regime's security is the main goal pursued by the United States in deploying the missile," Safavi told FNA on Monday, adding that the United States' new strategy is in pursuit of creating a chain of missile defense from Turkey to Iraq and the Persian Gulf.
"Americans have numerous bases in the region and want to protect these bases against Iran through the deployment of a missile shield and at the expense of the Arab countries," Safavi explained.
US Secretary of State Hillary Clinton late March promoted the missile shield idea at a Persian Gulf-US security forum in Riyadh, Saudi Arabia.
Washington has been seeking hard to portray Iran as a threat to the regional states, specially the Arab countries on the rims of the Persian Gulf, but many Arab leaders in the region stress that they do not see Iran as a threat.
US officials have said it is their "priority" to help the six Persian Gulf Cooperation Council (PGCC) states build "regional missile defense architecture" against Iran.
Clinton stressed Washington's "unwavering" commitment to Saudi Arabia, Kuwait, Bahrain, Qatar, the United Arab Emirates and Oman, all longstanding US allies.
In reply, Iranian officials said that the US plan to establish a missile shield in the Persian Gulf is a source of "tension".
Iranian Defense Minister Brigadier General Ahmad Vahidi said on Wednesday, "This missile defense shield (in the Persian Gulf) is a US-Israeli project and everyone should pay attention to the fact that anyone who gets involved with this project is, in fact, implementing the US and Israel's plot."
"Since the very beginning we have rejected this project as we saw it against the regional security, and we have recommended our friends not to enter such fields (of activity)," he noted.
Israel has recently intensified war rhetoric against Iran. The United States has also stressed that military action is a main option for the White House to deter Iran's progress in the field of nuclear technology.
In response, Iran has warned that in case of an attack by either the US or Israel, it will target their worldwide interests, including 32 American bases in the Middle East, and close the strategic Strait of Hormuz.