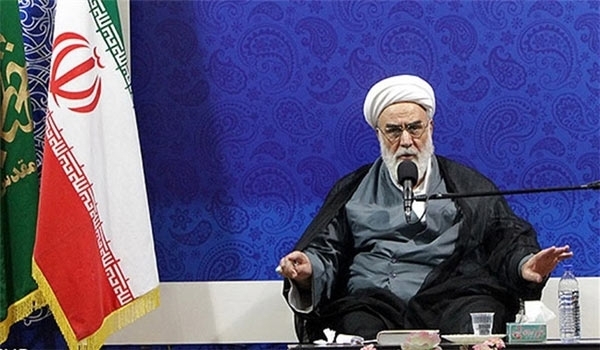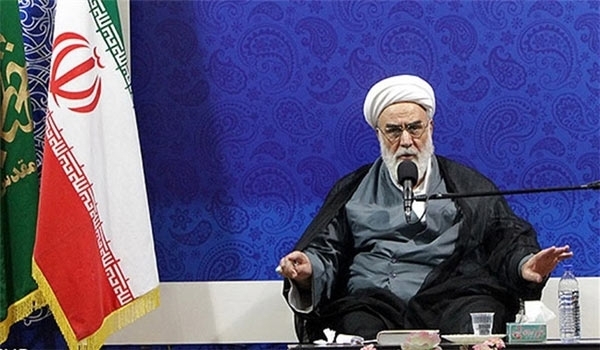 Leader of Islamic Ummah Imam Sayyed Al Khamenei's Chief of Staff Hojjatoleslam Mohammad Mohammadi Golpayegani underlined that Baghdad and other Iraqi cities which host the Shiites' holy shrines have remained untouched by the Takfiri terrorists due to the efforts of devoted Iraqi forces and their Iranian consultants.
The resolute will and resistance of the Shiite Muslims and the devoted followers of Imam Hossein's sacred school of thought, the Jihad fatwa issued by Grand Ayatollah Sistani and the organizing and training of the Iraqi forces by the Iranian consultants saved Karbala, Najaf and even Baghdad, Golpayehgani said, addressing a ceremony in the Southern city of Shiraz on Friday.
"In Syria, too, the same conditions prevail, and in addition, if Syria had not been supported, today both Syria and Iraq were captured by the Takfiri forces," he added.
In relevant remarks in November, a senior Iranian military commander warned that Tehran would take tough and direct action in Iraq if Baghdad or other Iraqi cities which host the Shiites' holy shrines come under attack by the terrorists.
"Baghdad, the holy shrines and the shrines of Shiite Imams are surely all among the Islamic Republic's redlines," the head of the ranks-and-files and joint affairs of the Iranian Armed Forces Brigadier General Mohammad Baqeri, said in an interview with Defa' (Defense) Press, reiterating that Tehran has not taken any direct military action in Iraq so far.
He warned that if the mentioned cities and holy shrines are threatened, "the Islamic Republic will take direct action" to kill the terrorists and destroy their headquarters.
Assuring the friendly states, including Iraq, that Tehran would help and support them until final victory, Baqeri said if the interests of Iran's friends and allies were threatened, the country would support and provide them with necessary trainings to confront any danger.
Speaking in an interview with the American CNN television in September, Iranian President Hassan Rouhani also said in similar remarks that Iran would resort to any possible means to protect the holy sites in Iraq, including those in Karbala and Najaf, and the country's capital city of Baghdad from the terrorist attacks.
Iran and Iraq have enjoyed growing ties ever since the overthrow of the former Iraqi dictator, Saddam Hussein, during the 2003 US invasion of the Muslim country.