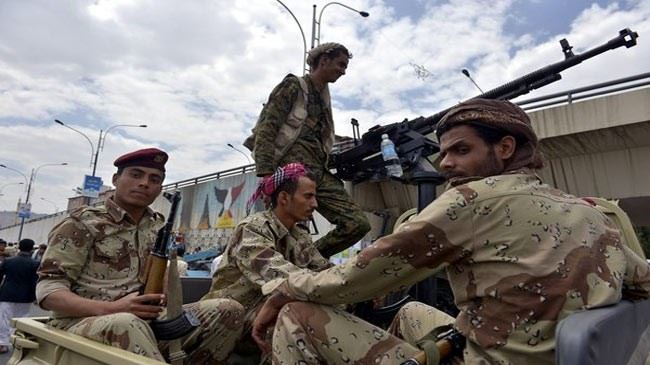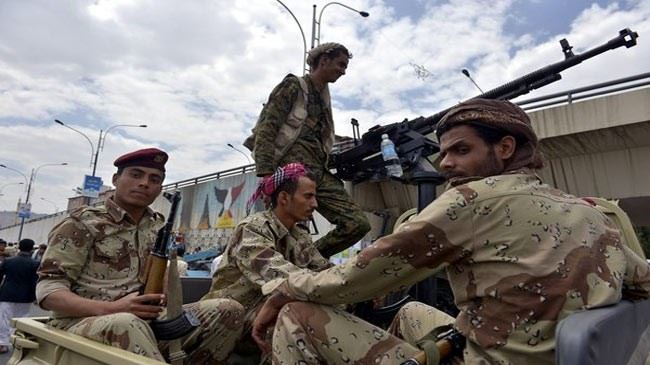 At least 11 Yemeni soldiers have been killed and 17 others injured by suspected al-Qaeda militants in three separate attacks in the southern part of the country.
According to Yemeni military sources on Sunday, the soldiers were killed in shootings and bombings that targeted the army.
In one of the attacks, the militants rammed an explosives-laden bus into an army post in the town of Maifaa in the province of Shabwa, killing three Yemeni soldiers. Ten Yemeni soldiers were also injured in the incident.
Five more Yemeni soldiers were killed and two others suffered injuries in a similar attack by militants on the outskirts of the village of Azzan.
Militants also open fired on a Yemeni army post in the village, killing three soldiers and injuring five others.
At least four more Yemeni soldiers were killed in attacks in southeast Yemen early on Saturday.
Yemen has witnessed regular attacks on its troops and other acts of violence, with authorities blaming al-Qaeda militants for the deadly assaults.
A senior Yemeni army officer was killed in al-Mansura district of the southern port city of Aden on August 23 when a bomb planted in his vehicle went off.
On August 6, al-Qaeda suspects opened fire on an army vehicle in Habban in Shabwa province, killing five soldiers and wounding another.
On August 4, four soldiers were killed in ambushes in Hadramawt, two days after militants shot dead four policemen in an attack on a checkpoint in Shabwa.
Al-Qaeda-linked violence against Yemeni security forces has reportedly grown since February 2012, when President Abd Rabbuh Mansur Hadi came to power in a one-man election backed by Saudi Arabia and the United States.
Hadi replaced long-time dictator Ali Abdullah Saleh, who was ousted after a year of mass protests across the country.