Bahrain
Middle East
Palestine
Suspicious Death of UAE Paper's Editor after Criticizing Normalization of Ties with 'israel'
Social media activists have started speculations about the suspicious death of Habib Yousuf Abdallah al-Sayegh, the editor-in-chief of al-Khaleej newspaper, chairman of the Emirates Writers Union and Secretary General of the Arab Writers Union, saying he has been killed for criticizing the UAE and Saudi Arabia for normalizing ties with Israel.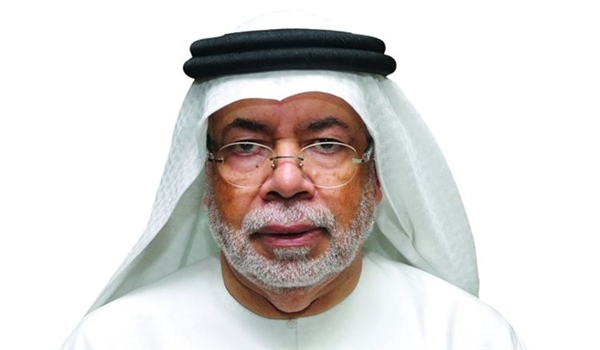 In a recent editorial, al-Sayegh strongly denounced the suggestion of open relations with the "Zionist state". He also blasted justification of Israel's actions against Palestinians and demanded the boycott of Israel's advocates.
He said that "voices rise here and there, rushing to Israel, aiming to visit and support it, expressing their sincerest signs of love and loyalty".
"Although we recognize that these voices are few and with limited impact, they are, as is apparent, increasing fast and perhaps the reason is us turning a blind eye," al-Sayegh added.
He also stressed how these voices should not be ignored or overlooked. "Some have even taken shameful positions which no sane person would take," he continued.
Saeed bin Nasser al-Qamedi, a Saudi activist, wrote on his twitter page that al-Sayegh was taken for interrogation by the UAE security appratus and "then his corpse came out".
Also, Saleh al-Aji, another social media activist, wrote that "Habib al-Sayegh was killed for his opposition to normalization of relations with Israel".