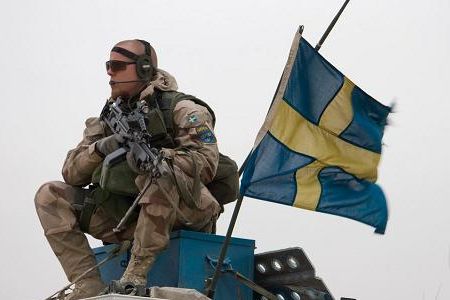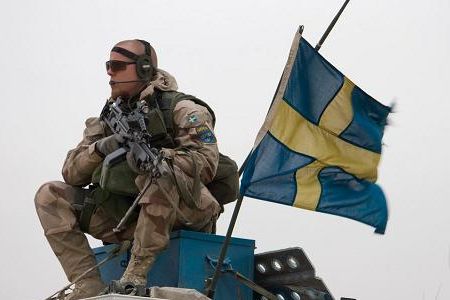 A serviceman with the NATO-led International Security Assistance Force (ISAF) has lost his life and two others sustained injuries in a bomb attack in northern Afghanistan.
A Swedish soldier was killed and two other Swedish troops were wounded on Saturday when their vehicle struck a roadside bomb after it was called to support troops who had come under fire about 40 kilometers (29 miles) west of Mazar-i-Sharif, Swedish army spokesman Torbjorn Gustafsson said.
The two other soldiers' injuries are not life-threatening, Gustafsson added.
The latest incident death brings the death toll for Swedish soldiers based in Afghanistan to 5. Sweden currently has about 530 troops in the Central Asian country.
In addition, 45 foreign troops have been killed in Afghanistan this month.
A total of 591 foreign soldiers have been killed in the Afghan war so far this year, eclipsing the previous record of 521 in 2009.
The US military has lost 1,341 soldiers in Afghanistan since the war began in October 2001.
As casualties have risen in Afghanistan over the past few months, public opinion has begun turning against the war in the United States and other countries.
Also, hundreds of civilians have lost their lives in US-led airstrikes and ground operations in various parts of Afghanistan over the past few months, with Afghans becoming more and more outraged over the seemingly endless number of deadly assaults.
And this situation is adding fuel to the fire of anti-US sentiment in Afghanistan and the rest of the Islamic world.