Europe
Swiss court rules to allow hijab in schools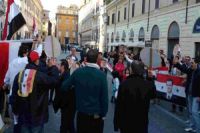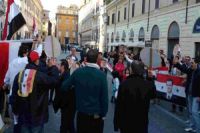 A court in Switzerland has issued a ruling lifting ban on Islamic hijab in schools, after two Muslim girls were refused entry into a country's school.
According to Press TV, the court announced that a ban on the entry of Muslim girl students wearing hijab into schools is not legally valid and that the school principal cannot prevent hijab-wearing students from attending classes.
This comes as many European countries have issued orders banning Muslim students from wearing hijab in schools.
In October, a Russian court banned Muslim hijab in school days after a country's school principal told five Muslim girls to take off their headscarves.
The court order said since Russia is a secular state, Muslim girls are not allowed to wear headscarves in school.
Earlier on October 19, Russian President Vladimir Putin spoke out against wearing headscarf in schools and called on school officials in north Caucasus to solve the controversial issue immediately.
Also in Turkey, Education Ministry recently issued an order banning headscarves for schoolgirls.
The Turkish government does not allow headscarf-wearing schoolgirls to continue their studies at educational centers.
Under the new order, only girls who study at religious schools are allowed to wear hijab.