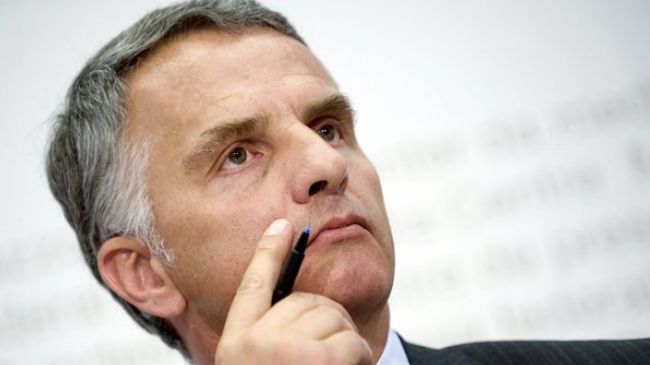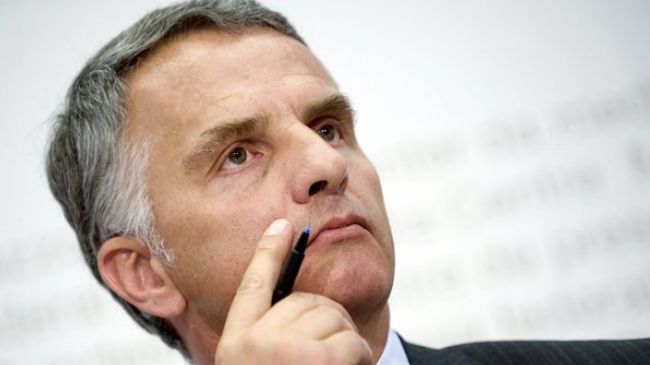 Swiss Foreign Minister Didier Burkhalter has expressed optimism about the latest round of talks between Iran and the group of six major world powers in Almaty, Kazakhstan, over the Iranian nuclear energy program.
In a meeting with Iran's Deputy Foreign Minister for European and American Affairs Ali Asghar Khaji in the Swiss capital, Bern, on Wednesday, Burkhalter hoped that during the next round of negotiations between Tehran and the P5+1 in Almaty, the sides would reach an agreement to open a new chapter to resolve issues.
The Swiss minister recommended that Iran and the P5+1 – China, Russia, Britain, France, the US and Germany – lead the Almaty talks to achieve practical results.
During the meeting, Burkhalter and Khaje exchanged views on Tehran-Bern relations and the latest regional and international developments.
The latest round of the talks between Iran and the P5+1 was held in the Kazakh city of Almaty on February 27-28. The two sides agreed to convene again in the city on April 5-6 to continue the talks after holding expert-level talks in the Turkish city of Istanbul on March 17-18.
Both sides expressed hope and optimism about the future of the talks. On February 28, Reuters quoted an unnamed Western diplomat as saying that, "This was more constructive and more positive than previous meetings because they were really focusing on the proposal on the table."
In an interview with Austrian broadcaster ORF on March 1, Iran's Foreign Minister Ali Akbar Salehi described the latest round of the talks as a "milestone" and a "turning point in the negotiations."
Earlier o Tuesday, Iran's Foreign Ministry Spokesman Ramin Mehmanparast said if the P5+1 group continues its logical approach, future talks over Tehran's nuclear energy program can yield results acceptable to both sides.