Europe
Swiss votes on highest minimum wage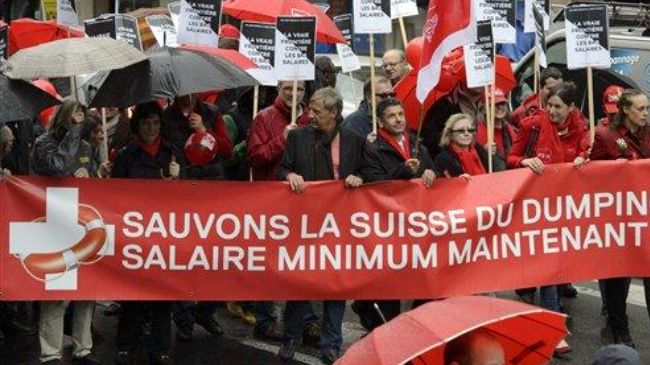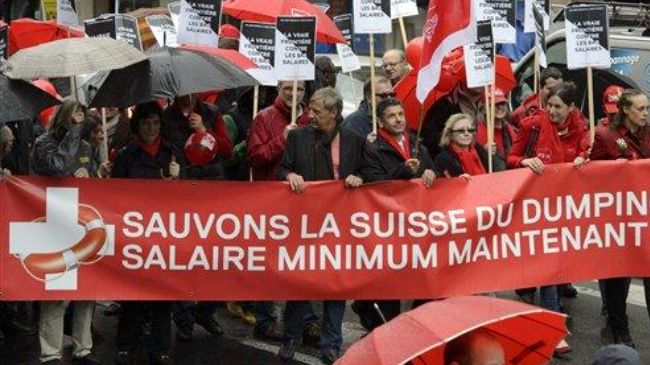 Swiss voters take part in a referendum that could see Switzerland adopt the world's highest minimum wage.
The proposal, which has been put to a national vote on Sunday, introduces a minimum wage of 22 Swiss francs per hour (18 euros). If the measure passes, Switzerland's minimum wage would trump the current highest minimum wage of 11.10 euros per hour in Luxembourg.
The proposal, which was made by the Swiss Federation of Trade Unions (SGB), has been supported by the Socialist and Green parties, while parties in the current government worry about the effects the minimum wage would have on employment.
Swiss ministers and business leaders have fought the offer, saying it puts smaller firms out of business. They also argue that it would increase production costs.
Supporters, however, say the minimum wage is necessary for people to live a decent life given the high living costs in big Swiss cities such as Geneva and Zurich.
Switzerland does not currently have a nationwide minimum wage and the amount of payment is determined by individual employment contracts or via collective bargaining agreements.
"Studies show that a minimum wage can lead to much more unemployment and poverty than it helps people," said Cristina Gaggini, director of the Geneva office of the Swiss business association, Economiesuisse.
It would be very problematic for small companies to afford such a high salary, she added