Syria
Syria- 300 m tunnel discovered in Daraya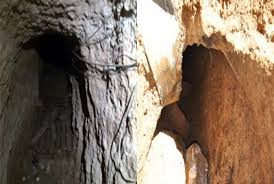 During hunting terrorists in Daraya in Damascus Countryside, an army unit discovered a three hundred – meter -long tunnel to the south of Sharida Square.
An official source told SANA reporter that the tunnel is equipped with electricity and wide enough for the passage of a motorbike, adding that the terrorists were using it to transfer and store weapons and ammunition.
The source added that an army unit killed seven terrorists near al-Furn Roundabout in the city of Daraya and destroyed their weapons and ammunition.