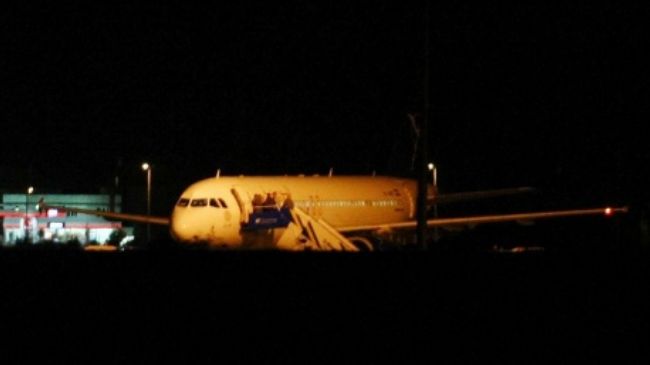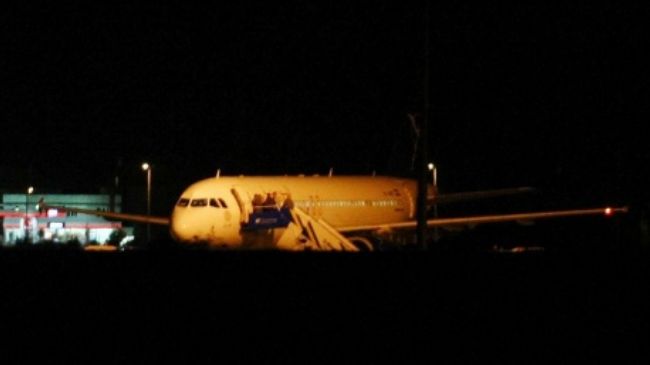 The Syrian transport minister has accused Turkey of "air piracy" over its forcing a Syria-bound passenger aircraft travelling from Russia to land in the Turkish capital.
Lebanon's al-Manar TV quoted Mahmoud Saeed as saying on Thursday that Ankara's move "amounted to air piracy which contradicts civil aviation treaties."
Meanwhile, the director of the Syrian national airline, SyrianAir, said on Thursday that Turkish authorities "used aggression" against the crew of the intercepted plane before permitting it to leave the airport.
Turkish F-16 jets intercepted the Syrian Airbus A320 flying over Turkish airspace late on Wednesday and escorted it to Ankara's Esenboga Airport.
The plane was reportedly carrying 35 passengers on board, including 17 Russian nationals.
Turkish Foreign Minister Ahmet Davutoglu said the plane was grounded based on information that it might be carrying "certain equipment in breach of civil aviation rules."
The Turkish authorities allowed the plane and its passengers to leave Ankara nine hours after landing, but they seized parts of the cargo.
Meanwhile, a Russian source, whose name was not mentioned in the report, said, "Neither weapons nor any kind of systems or parts for military equipment were on board or could have been on board."
The plane incident comes amid intensified tensions between Ankara and Damascus, and Turkey's war rhetoric against Syria.
The border tensions soared on October 3 after Syrian mortar shells landed in Turkey's border town of Akcakale, leaving five people dead.
Ankara promptly responded with retaliatory fire that continued through the next days, and Turkish lawmakers also authorized the government to use military force against Syria when it deemed necessary.