Middle East
Palestine
Syria
Syria air defenses repel 'israeli' strike on Hama
Syrian air defenses have repelled an Israeli airstrike in the western-central province of Hama, only a few hours after they confronted similar acts of aggression elsewhere in the country.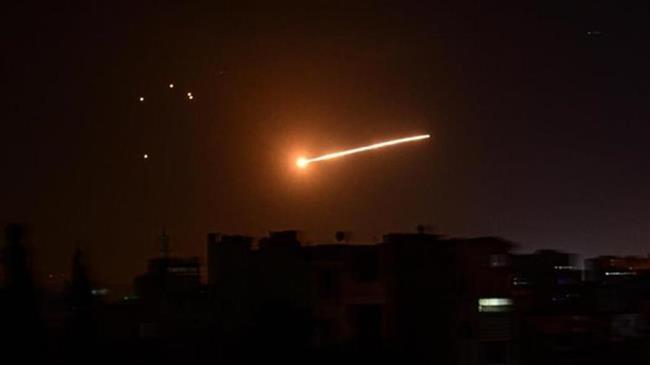 Syria's official news agency SANA cited an unnamed military source as saying that the Israeli military carried out airstrikes at several locations in the cities of Salamiyah and al-Sabboura at 00:45 a.m. local time on Wednesday (21:45 GMT Tuesday).
The Syrian air defense systems intercepted a large number of the missiles before they could reach their targets.
SANA said the Hama strike did not cause any casualties but caused material damage in the areas hit.
Late on Tuesday, Syrian military positions were targeted by Israeli strikes in the eastern province of Dayr al-Zawr and the southwestern province of al-Suwayda.
The Syria Defense Ministry confirmed that two Syrian army soldiers had lost their lives and four others had sustained injuries during these strikes. 
Early on Tuesday, Syrian air defense units also managed to intercept an unknown drone attack over the city of Jableh, south of the strategic western city of Latakia. The unidentified aircraft had made an unsuccessful attempt to hit a Russian airbase in the region, according to Press TV's correspondent there.
The Israeli strikes on Syria are viewed by observers as an attempt to weaken the Damascus government as it increasingly gains the upper hand in its fight against foreign-backed militant and terrorist groups.
Foreign-backed militancy started in Syria in March 2011. Syrian government forces have taken back many of the areas once controlled by the terrorist groups. The government and allied forces are currently fighting last clusters of militants in the northwestern province of Idlib and the neighboring Aleppo Province.
The Syrian government says the Israeli regime and its Western and regional allies have been aiding Takfiri terrorist groups.