Syria
Syria air defenses respond to new Israeli aggression near Damascus: Media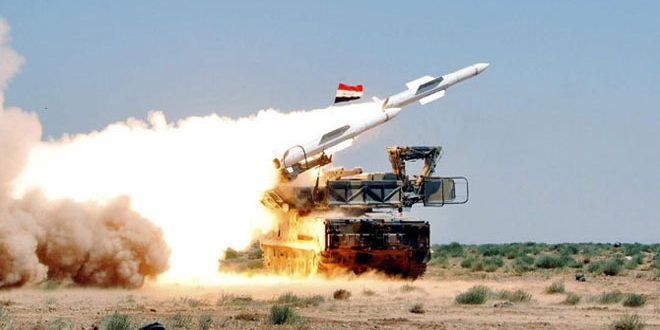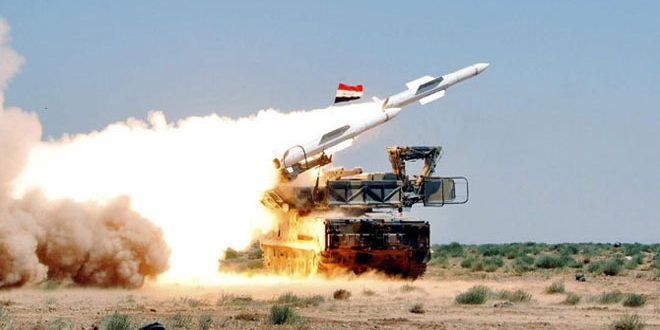 Syrian air defenses have responded to "a new Israeli aggression" in the countryside of the capital, Damascus, state media say.
Al-Ikhbaria TV reported that the Syrian air defenses had destroyed several Israeli missiles before they hit a scientific research center in Jamraya village early on Wednesday.
The Tel Aviv regime has been accused of colluding with terrorist groups that are currently losing ground against the Syrian army soldiers and allied fighters.
Over the past few years, Israel has frequently attacked military targets in Syria in what is considered as an attempt to prop up terror outfits that have been suffering heavy defeats against Syrian government forces.
Israel has also been providing weapons to anti-Damascus militants as well as medical treatment to the Takfiri elements wounded in Syria.
Netanyahu visits Golan Heights
The latest attack on Syria came shortly after Israeli Prime Minister Benjamin Netanyahu paid a rare visit to the occupied part of Syria's Golan Heights and peered across border.
Netanyahu said the regime was ready for "any scenario and I wouldn't suggest to anyone that they test us."
The warning came one week after the Israeli minister of military affairs stressed that a new war with Lebanon would also likely involve Syria.
"Israel's northern front extends to Syria; it is not just Lebanon. I am not sure that the Syrian government can resist Hezbollah's attempts to drag them into a war with Israel," Avigdor Liberman said.
Israel launched two wars on Lebanon in 2000 and 2006, in both cases the Hezbollah resistance movement inflicted heavy losses on the regime's military.
The regime seized the Golan Heights from Syria after the 1967 Six-Day War and later occupied it in a move that has never been recognized by the international community.
The regime has built tens of illegal settlements in the area ever since and has used the region to carry out a number of military operations against the Syrian government.