Syria
Syria: Al-Nusra Command Center Razed in Army Attacks in Aleppo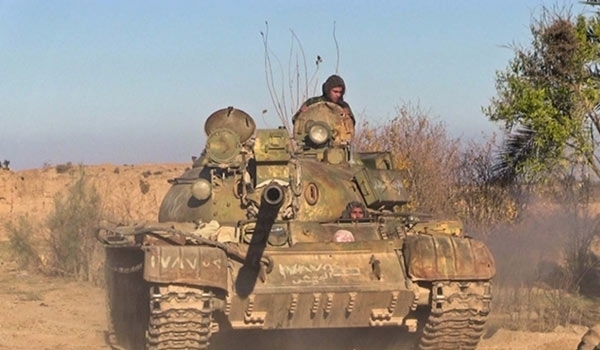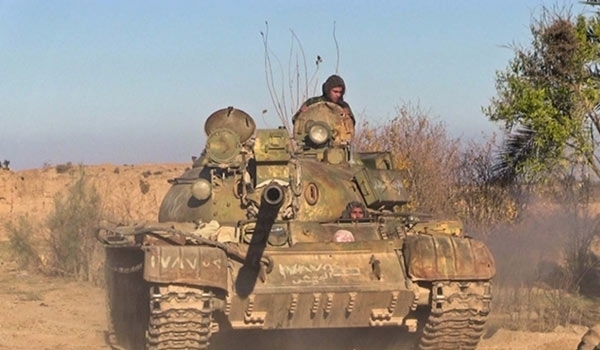 The command center of the al-Qaeda-affiliated al-Nusra Front was targeted and destroyed in Syrian tanks' direct shelling in Aleppo neighborhoods, leaving scores of the terrorists dead or injured.
Al-Nusra command center in Northwestern side of Jame'a mosque in al-Zahra neighborhood was pounded in heavy shelling of Syrian tanks, destroying the center and inflicting major casualties on the militants.
In the meantime, al-Nusra's artillery units were badly targeted by the Syrian tanks in al-Zahra.
Military sources said on Tuesday that almost 95 percent of the building blocks, firms and factories in al-Lairamoun industrial zone in Northern Aleppo province came under the Syrian government forces' control and the remaining five percent was under their heavy missile and artillery shelling.
"Syrian army troops and their popular allies have thus far pushed the terrorist groups back from approximately 95 percent of al-Lairamoun industrial zone," the sources said, and added, "Over 50 terrorists are trapped in Hamoud factory in al-Lairamoun and Hezbollah fighters are still fighting with them."
"Hezbollah fighters also targeted 6 armored vehicles of the militants in al-Lairamoun's bus terminal," they added.
"The Syrian army is completing siege on Bani Zeid neighborhood too," the sources pointed out, adding, "The government forces also gained fire-control over the Western side of Castillo road."