Syria
Syria: Al-Qaeda Reports Loss of Tens of Militants in Khan Touman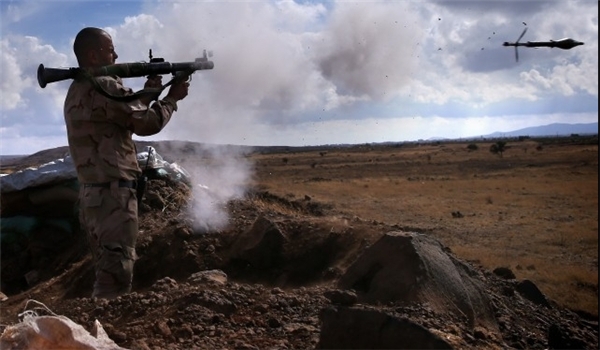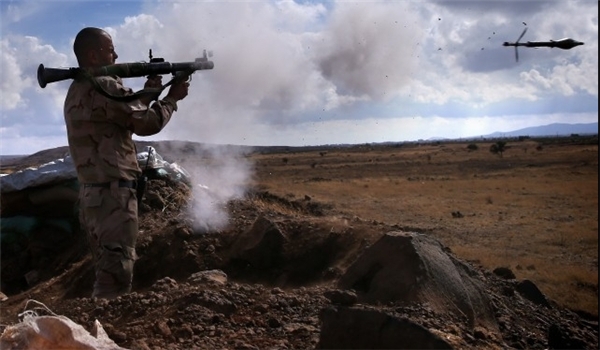 Al-Qaeda-affiliated websites confirmed on Sunday that 30 more of their militants were killed and 12 others were wounded during clashes with the pro-government forces in the strategic town of Khan Touman on Sunday.
The Syrian army and its allies increased their missile and artillery attacks on terrorists' positions in Khan Touman in the Southern parts of Aleppo today, forcing the militants to request help from their comrades in other terrorist groups.
According to military sources, the terrorists' positions in Khan Touman were pounded by over 100 missiles around midday and forced a large number of Jaish al-Adl terrorists to withdraw from the region.
After the terrorist groups confirmed the death of tens of their members in Khan Touman, two teams of al-Qaeda-affiliated groups and the so-called Turkmen Islamic Party came to their aide in Khan Touman and Khalediya, but they were caught in the Syrian army forces' ambush in Tal Bastawi region.
The Syrian Army announced a few minutes ago that its troops and their allies continued to push back the terrorist groups from their strongholds in the Southern part of Aleppo province and seized control over more territories near Khan Touman following several hours of non-stop battle.
The Syrian government forces, including the Iraqi and Lebanese Hezbollah, stormed the defense lines of the terrorist groups near Tal Bastawi and inflicted heavy casualties on the Takfiri terrorists before they fled the battlefield.
The Syrian military forces captured Tal Bastawi and started to fortify their positions there.
The pro-government forces, meantime, repelled the terrorists' offensive near the village of Abu Reil and killed at least 25 of them.