Syria
Syria army continues mop-up operations across country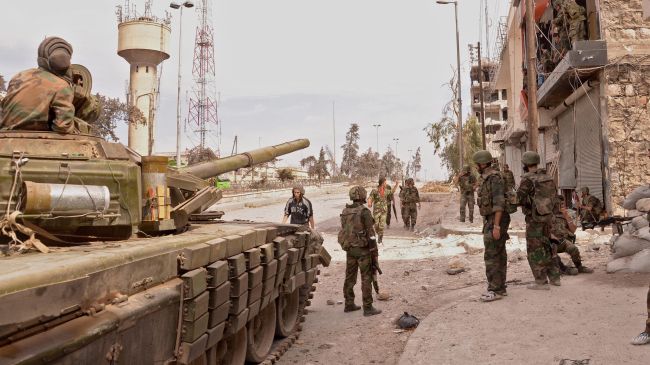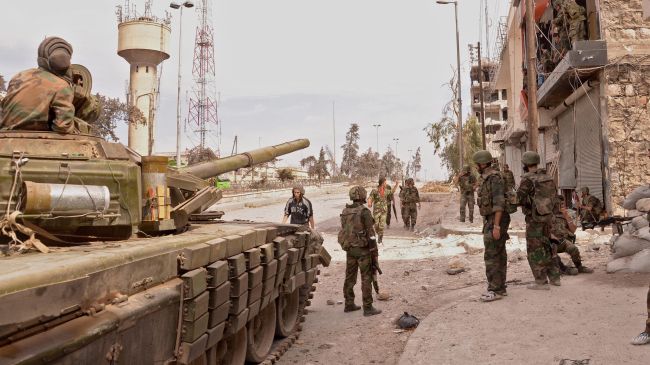 The Syrian army is pushing ahead with its mop-up operations to clear foreign-backed militants from different areas across the country.
On Monday, Syrian forces pushed out the foreign-sponsored militants from al-Sukari, Karem Mayser, Qadi Askar and Bustan al-Kase on the outskirts of Aleppo, an unnamed military source told official SANA news agency.
The Syrian government troops also destroyed weapons and ammunition belonging to the militants during the operation.
Military sources added that Syrian soldiers confronted militants that were trying to infiltrate into Syria from Lebanon, killing and injuring a number of them.
Meanwhile, the army forces stormed militants' hideouts in the southern city of Dara'a, eliminating their weapons and ammunition.
The gains came a day after the government troops took over key areas in the suburbs of the city of Adra near the capital Damascus. A large number of militants were killed during the operation.
Since its capture, militants have committed many atrocities against the residents of Adra. They have been involved in a series of kidnappings and executions, especially targeting religious minority groups in the city over the past few days.
The Syrian military has been fighting against the militants for several weeks to secure the areas near Damascus.
A recent British defense study showed that about 100,000 militants, fragmented into 1,000 groups, are fighting in Syria against the government and people.
The extracts of the study by defense consultancy, IHS Jane's, were published on September 16.
IHS Jane's estimates that some 10,000 militants are fighting for groups affiliated with al-Qaeda such as the al-Nusra Front and the rest fight for different militant groups.
Crisis has gripped Syria for nearly three years. Reports indicate that the Western powers and their regional allies — especially Qatar, Saudi Arabia, and Turkey — are supporting the militants operating inside Syria.
The UN says more than 100,000 people have been killed and millions of others displaced due to the crisis.