Syria
Syria army determined to eliminate US, israel Turkey, Qatar, KSA backed terrorists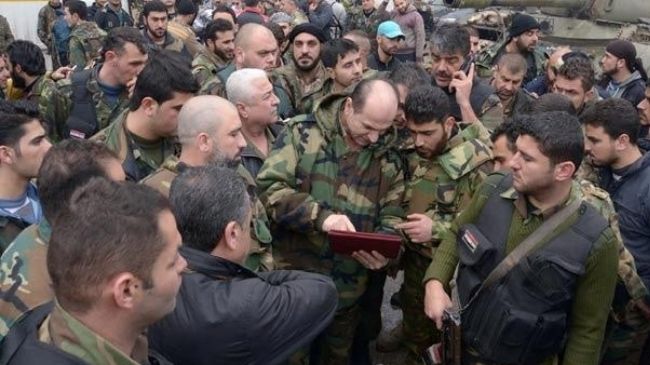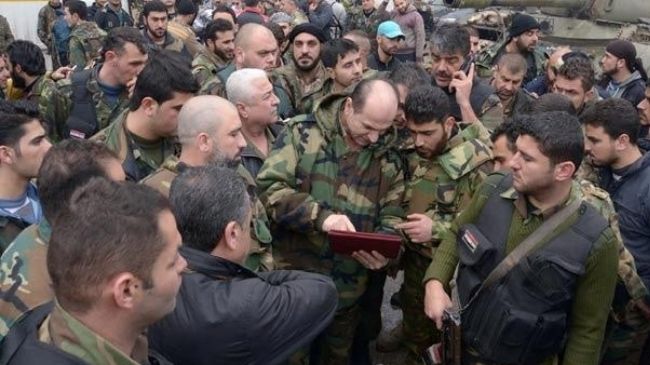 The Syrian army says it is resolute to eliminate foreign-backed militants fighting against the government following recent victories in the strategic Qalamoun region.
"As it reaffirms that the Syrian army's successive victories come in the context of its firm decision to wipe out the takfiri Wahabi project, the General Command of the Army and Armed Forces renews resolve and determination to carry out its fulfillments to our people and sacrifice the dearest to preserve the homeland's dignity," the Syrian army said in a statement issued on Monday.
The statement added that recent victories in the towns of Maaloula, al-Sarkha and al-Jibbeh in Qalamoun region and restoring security and stability to these areas are a crucial stage for stemming terrorism in the Arab country.
"The army has taken full control of Ma'loula and restored security and stability," AFP quoted a Syrian security official, speaking on condition of anonymity, as saying earlier on Monday.
The official added, "Terrorism has been defeated in Qalamoun," which is situated in the countryside of the capital, Damascus.
Also on Monday, Syrian soldiers entered the town of al-Sarkha in the Qalamoun region, taking back full control of the town from the extremist militants. A huge number of terrorists were killed in the army operation in the mountainous areas surrounding al-Sarkha.
President Bashar al-Assad said on Sunday that the Takfiri war in his country has strongly shifted in favor of the government forces as they have made continuous gains in their battle against terrorists.
On Sunday, Syrian troops regained the control of eastern heights overlooking Rankous plain, cutting off the militants' supply routes between the Lebanese border and the area.
The latest recapture happened after a string of successful army operations across the strategic Qalamoun region near the border with Lebanon.
Syria has been the scene of a deadly crisis since March 2011. Reports say more than 150,000 people have so far been killed and millions displaced in the foreign-backed violence.