Syria
Syria army gains more ground in battle against foreign-backed Takfiris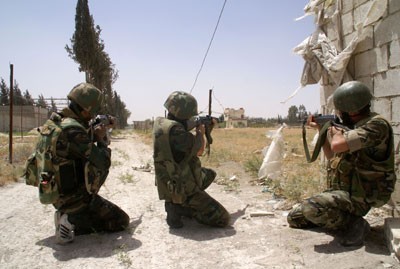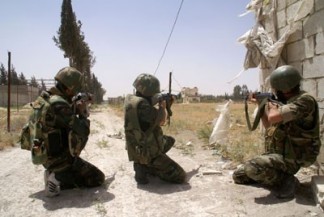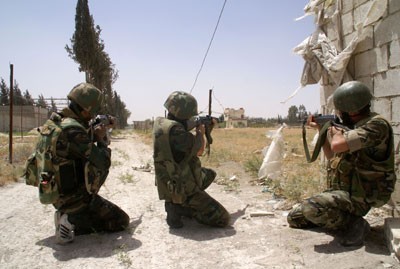 Syria army has gained more ground in its battle against foreign-backed Takfiri militants in several parts of the country.
The army has launched operations in the western city of Homs and its countryside, killing a number of Takfiris.
Syrian troops have also destroyed large amounts of equipment, weapons and ammunition used by the armed groups.
Army soldiers on Saturday took control of several buildings in the district of Khaldiyeh in Homs.
On the outskirts of the capital Damascus, army units uncovered a 500-meter tunnel used for militant operations.
Media sources say computers, surveillance equipment, stolen medical supplies and a workshop for making explosives were found inside the tunnel.
The army on Saturday restored security to the industrial area of al-Qaboun on the eastern outskirts of the capital.
Syrian troops also retook control of the northwestern part of the Sayyida Zeinab camp near Damascus.
The army also inflicted heavy losses on the militants in the northwestern city of Aleppo, as well as the cities of Hama and Idlib.
The Syrian army has conducted successful operations against the foreign-backed militants over the past weeks.
The army established control over the strategically important town of Qusayr, near the Lebanese border, in early June.
Foreign-sponsored militancy has taken its toll on the lives of many people, including large numbers of Syrian soldiers and security personnel, since March 2011.
In an interview with Syrian daily Al-Thawra published on July 4, Syrian President Bashar al-Assad said the opposition and their foreign supporters have "exhausted all their tools" in a conspiracy against Syria.