Middle East
Syria
Syria army inflict heavy blows on ISIL terrorists in Deir Ezzor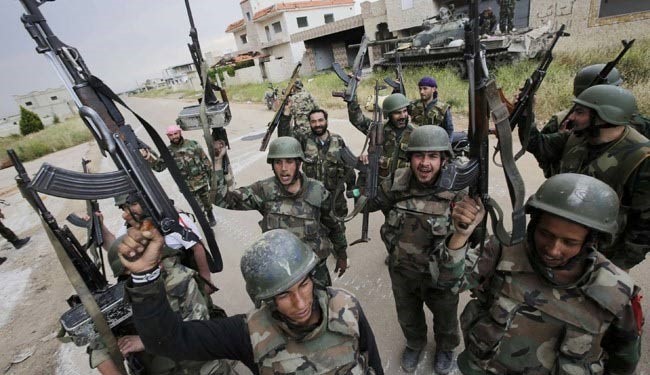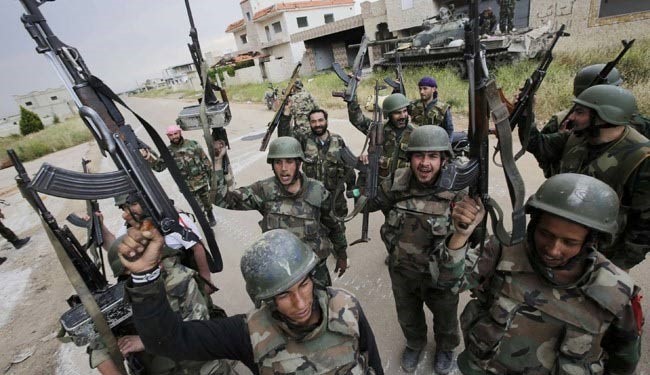 Syrian armed forces have conducted major operations against numerous staging grounds of foreign-backed insurgents and terrorists in many areas across the country, destroying a 21-meter long tunnel and eliminating ISIL Takfiri terrorist elements in Deir Ezzor.
An army unit destroyed the tunnel in al Orfi neighborhood of Deir Ezzor which was used by the Takfiri terror group for transporting weapons and ammunition, state news agency SANA reported citing a military source in the northeastern province.
According to the source, Syrian troops killed all of the armed terrorists hiding inside the tunnel.
Meanwhile, another army unit killed numerous terrorists affiliated with the ISIL Takfiri terror group in the neighborhoods of al-Hweika and al-Rashidiyeh in the city.
Among the terrorists killed in the operation was an Egyptian identified as Abu Hajar al-Masri, the source added.
Government soldiers also clashed with another group of ISIL terrorists in the farms of al-Mrei'iyeh village in the countryside of Deir Ezzor, leaving scores of them dead and wounded.
Units of the Syrian armed forces further targeted staging areas of armed insurgents in Akoula, Hmeimeh, Blass, Hermel, Hanano, Tal Sheir, al-Sukkari, Daret Izza, Alliramoun and Aghyour in the city and countryside of Aleppo.
The military operations left many of the insurgents killed and wounded.
Meanwhile, other army units eliminated all members of an armed terrorist group to the west of al-Nairab Airport.
Members of two other armed terrorist gangs were entirely eliminated on Khanaser-al-Sfeireh axis and in Suleiman al-Halabi area, in a military operation that also resulted in the destruction of three vehicles carrying weaponry and a number of terror elements.