Syria
Syria army inflicts losses on terrorists in Hasakah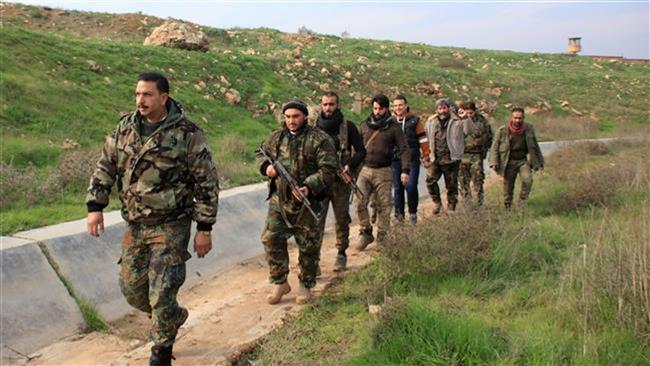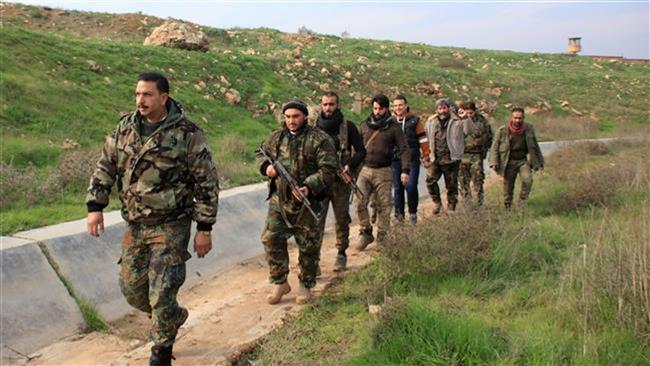 The Syrian army has targeted Takfiri terrorists in the northeastern province of Hasakah, inflicting heavy losses on the militants.
According to media reports on Sunday, the Syrian forces managed to regain control of a military training base and a power plant in southern Hasakah, the provincial capital, after heavy clashes with the Takfiri militants.
The reports said that the Syrian army units also managed to liberate three villages on the outskirts of the city.
Syrian forces, backed by volunteer forces, also stymied an attempt by the terrorist to infiltrate a village in northeastern Hasakah.
Meanwhile, the so-called Syrian Observatory for Human Rights said the Takfiri militants have been forced to withdraw to an area as far as two kilometers from the city.
Reports also said there were heavy clashes underway between Kurdish fighters and terrorists on the western outskirts of the city of Ras al-Ayn in Hasakah Province.
Elsewhere in the capital, Damascus, Syrian fighter jets targeted the hideouts of foreign-backed Takfiri terrorists.
Syrian planes also pounded militant positions in different areas in the northwestern city of Aleppo.
The crisis in Syria, which has been fueled by Takfiri terrorist groups, has claimed the lives of over 222,000 people since March 2011, according to reports.
According to the United Nations High Commissioner for Refugees, over 7.2 million people have been internally displaced, and over three million have been forced to flee the country.