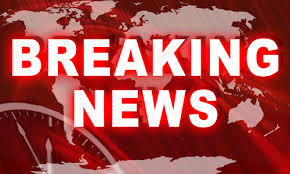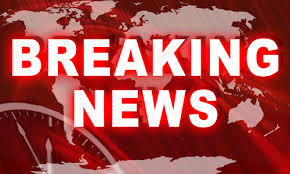 Syria army kills 19 terrorists in Hama Province
Syrian forces have killed several militants during an operation in Hama Province in the west-central part of the Arab country, a report says.
The UK-based so-called Syrian Observatory for Human Rights said on Saturday that 19 militants from a coalition of terrorist groups, which calls itself the Army of Conquest, were killed in 24 hours of clashes in Hama's Sahl al-Ghab region. Fatalities were also reported on the side of the Syrian army.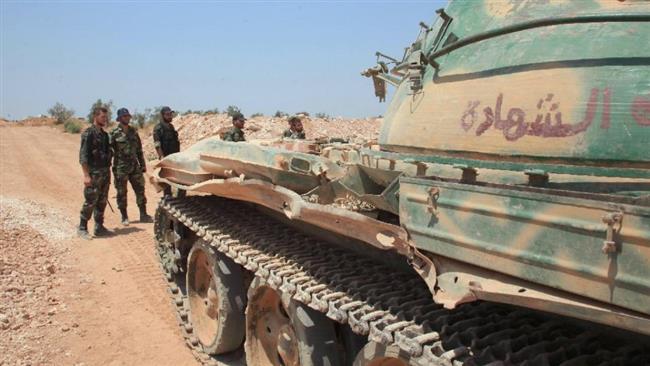 The terrorist group, which includes the al-Qaeda-linked al-Nusra Front, started a military offensive in the area earlier this week, taking control of about 17 hilltops and other positions including a power plant. The observatory said Syrian forces had managed to liberate several of those positions including the power facility.
A Syrian soldier looks on as smoke billows in Hasakah, northeastern Syria, July 13. © AFP
Meanwhile, Syria's official news agency SANA said units of the army had managed to establish control over the towns of Ziyadia and Zayzoun in the countryside of the western city of Hama after inflicting heavy losses on the terrorists.
Elsewhere in Syria, the government forces killed a number of terrorists and destroyed their military equipment during an operation in the province of Quneitra in the south of the Arab country.
In Lattakia Province, northwestern Syria, 50 militants were killed in Syrian army strikes against the positions of terrorist groups.
Foreign-backed violence in the Arab country has reportedly killed an estimated 230,000 people since early 2011, including nearly 11,500 children.