Syria
Syria army makes advances against US, Israel, Puppets-backed terrorists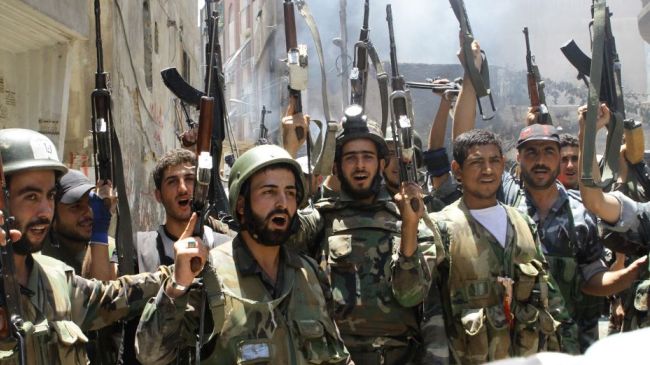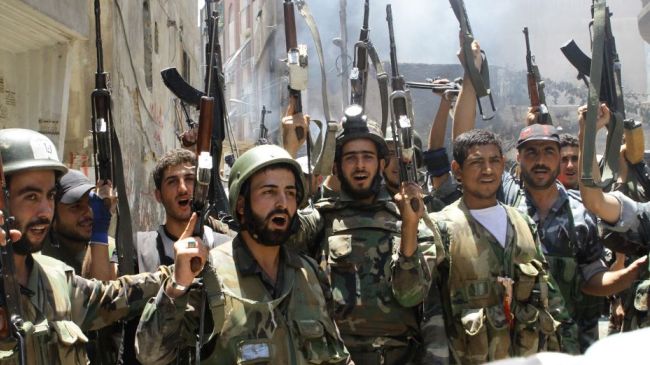 Syrian troops are advancing against foreign-backed militants, who are expected to launch more terrorist attacks against government officials and people, Press TV reports.
In Damascus, militants are trying to force their way through Yarmouk Palestinian Refugee Camp into the southern neighborhoods of New and Old Zahira, and then into the heart of the capital.
Reports also indicate widening divisions and eruption of clashes among Syrian militant forces at the Yarmouk camp.
Meanwhile, the army continues with its mop-up operations in the suburbs of Aqraba, Beit Sahm and Shaba'a to prevent supplies from reaching the militants operating in Eastern Ghouta, Yarmouk and Hajar al-Aswad.
Fierce clashes also continue in the capital's Sayyida Zainab neighborhood, where militants have advanced toward the Bahdalieh suburb.
In Eastern Ghouta, the army has tightened its noose around militants in the city of Duma, and cut off militant supply routes connecting Masraba and Arbeen suburbs to Zamalka, Saqba and Hamouriya.
In Dara'a, government forces are trying to drive out the militants holed in the gardens around the southwestern city.
Syria has been experiencing a deadly unrest since March 2011. Many people, including large numbers of army and security personnel, have been killed in the prolonged turmoil.
Damascus says the chaos is being orchestrated from outside the country, and that a very large number of the militants operating in the country are foreign nationals.