Syria
Syria: Army Ousts ISIL from Strategic Mountains Near Deir Ezzur Airbase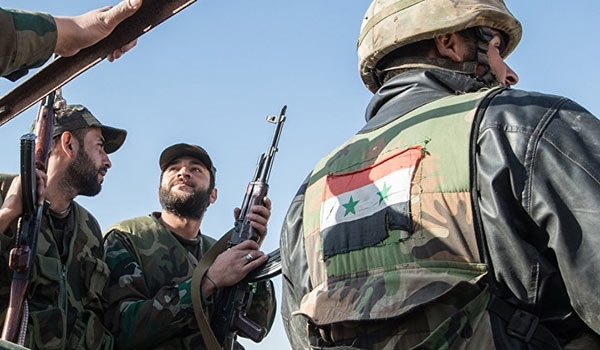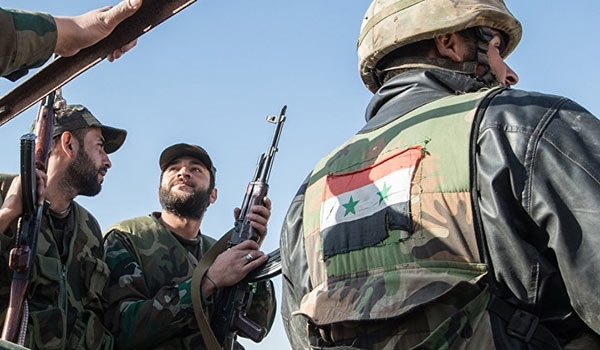 The Syrian army forces advanced in new areas in Deir Ezzur province on Monday, and imposed control over a region of strategic value.
The ISIL was fully expelled from the Thardeh Mountains in Western Deir Ezzur.
The Thardeh Mountains overlook the Western sector of the Deir Ezzur military airport and provided the ISIL militants a buffer around the Panorama and Thayyem areas in the provincial capital's outskirts.
The Syrian soldiers have now established full security in the Western parts of Deir Ezzur airbase by capturing Thardeh Mountains and will move on to clean up the Eastern and Southern parts of the strategic point.
In relevant remarks on Sunday, the commander of the operation in the region said that the Syrian city of Deir Ezzur will be liberated from the ISIL terrorist group in the coming days.
The Syrian city of Deir Ezzor will be liberated from the ISIL militants in the coming days, Gen. Mohamed Khadur, the commander of the operation in the region said.
"In the coming days, we will raise the Syrian flag in the skies of Deir Ezzur," Khadur said.
According to the commander, the liberation of Deir Ezzur depends in particular on regaining control of the road that links Deir Ezzur and the city of Palmyra.
Khadur also noted that the operation under his leadership had been carried out for more than two months, and the servicemen gained control of 185 out of 200 kilometers (115 out of 124 miles) of the road.
The Syrian military started an operation to unblock the airbase on Friday, days after breaking the siege of Deir Ezzur.
The Syrian Army troop advanced rapidly against ISIL in the Southern outskirts of Deir Ezzur city Saturday and lifted terrorists' nine-month-long siege on the most important military airport in the Eastern part of the war-hit country.