Syria
Syria: Army Preparing for Fresh Operations in Southern Aleppo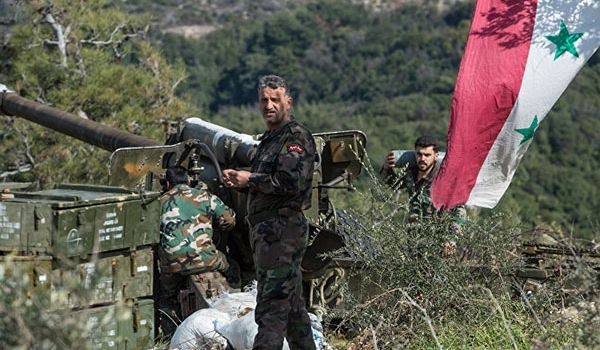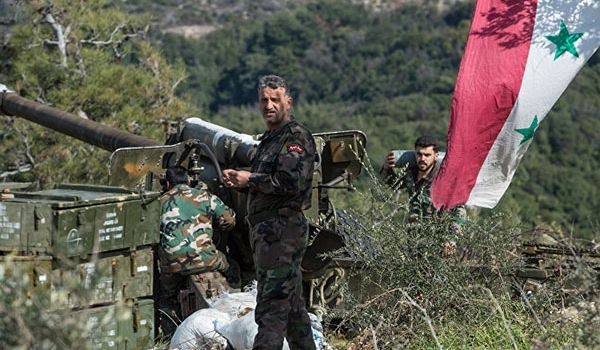 The Syrian army sources informed on Friday that they are preparing for their new round of military operations against the terrorist groups in the Southern parts of Aleppo province.
"The Syrian army and resistance fighters are planning to conduct two separate operations in Abtayn and al-Zorba towns as well as the surrounding areas of Khan Touman town," the military sources said.
The Syrian army has sent reinforcements to the Southern and Eastern parts of Aleppo province.
Earlier today, the Syrian Army troops and popular forces scored more victories against the militant groups in the Northern part of Aleppo province and seized back one more key village.
The Syrian army troops and the National Defense Forces engaged in heavy fighting with the militant groups in Hraytan region and retook full control over the village of Jubb Ghabsheh.
Scores of the militants were killed or wounded and their military grid was also destroyed in the attack.
Earlier reports said that the Syrian army troops and popular forces have continued to advance against the ISIL militants and have only seven kilometers to completely encircle government forces around the terrorist groups East of Aleppo province.
"The Syrian pro-government forces have been successful in the recent days, and have deployed forces within 7 km of closing the small gap that is under ISIL control between the al-Bab Plateau and the al-Safira Plains," the sources said.
"For the last 5 weeks, the Syrian soldiers and their allies have been steadily advancing West towards the Sheikh Najjar Industrial District in order to link their positions in the al-Bab Plateau," the sources added.
"Once that gap is finally closed, the government forces will have all of the remaining ISIL fighters that are entrenched inside the al-Safira Plains surrounded and there will be no outlet to retreat," the sources went on to say.