Middle East
Syria
Syria Army Retakes Key Areas in Idlib
Syrian army forces seized control of several towns and villages in southeastern Idlib following heavy clashes with terrorists in the area.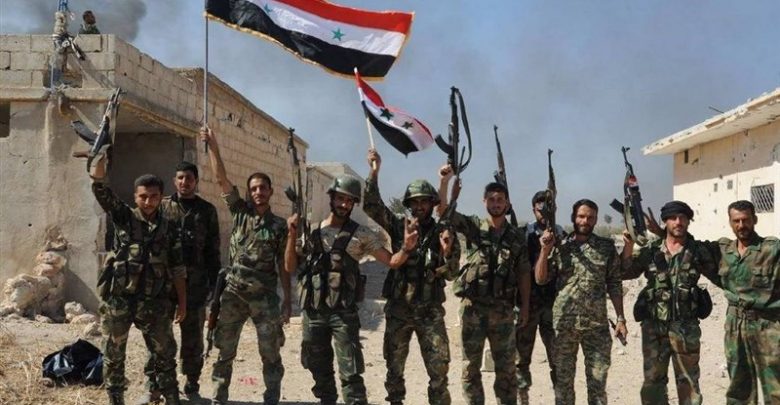 The Syrian army was able to capture seven more towns and villages on Saturday afternoon after breaking through one of the main defense lines of terrorist groups in the region.
As a result of the operation, the two Syrian army forces were able to close in on the key town of Jarjanaz, which is one of the last points before Ma'arat Al-Nu'man in southeast Idlib, Almasdar reported.
The town of Al-Rabia was one of the first localities that the Syrian government troops seized back from the militants of Hay'at Tahrir Al-Sham terrorist groups before capturing other towns on the region on Saturday.
On August 5, the Syrian army declared in a statement the start of an offensive against foreign-sponsored militants in Idlib after those positioned in the de-escalation zone failed to honor a ceasefire brokered by Russia and Turkey and continued to target civilian neighborhoods.