Syria
Syria army retakes key militant bastion in Latakia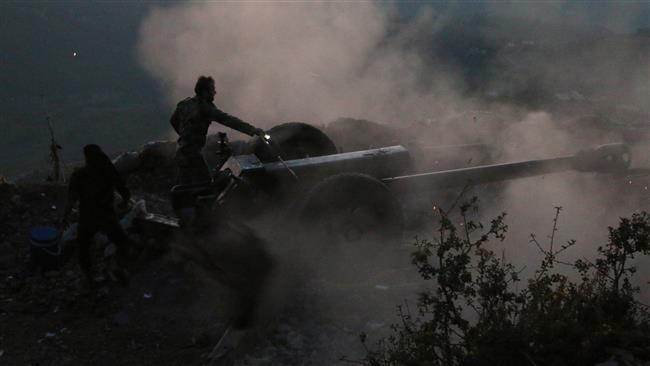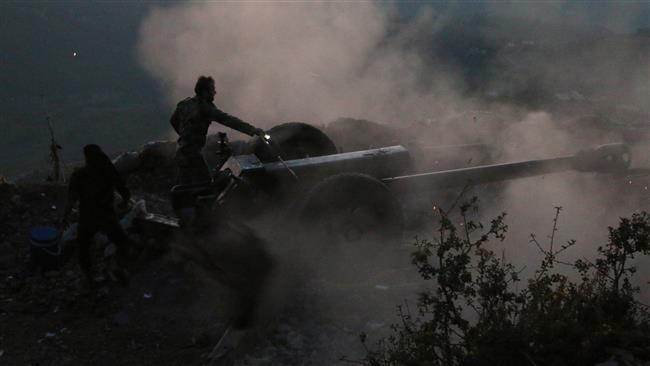 The Syrian army, backed by volunteer forces, has managed to capture full control of the strategic town of Salma in the northwestern province of Latakia, state television reports.
The armed forces and allies on Tuesday also managed to seize hilltops surrounding the town, which was controlled by foreign-backed militants.
The channel added that Syrian government forces are now defusing the mines and explosive devices "left behind by terrorist groups in the buildings, streets, and squares of the town."
Salma had served as the main stronghold for militant groups in Latakia, which is largely under the control of government forces.
Takfiri terrorists in Latakia, including the al-Qaeda-linked al-Nusra Front, are largely stationed in the northern and northeastern areas of Jabal Akrad and Jabal Turkman.
Over the past several months, Syrian forces have been engaged in fierce fights to recapture those areas with the support of fighters of Lebanon resistance movement Hezbollah and Russian air raids.
Russia began its airstrikes against Daesh Takfiris and other terrorists in Syria on September 30, 2015 at the request of the Damascus government.
Earlier on Tuesday, Syria's official news agency SANA reported that armed forces retook the Tartayah village as well as a number of hilltops and areas in Latakia.
The agency added that an army unit and allies established control over Jarjiseh town and the area north of al-Rastan Lake in the southern countryside of Hama Province.
Syrian government troops also inflicted heavy losses on terrorist groups in the provinces of Aleppo and Dara'a, killing a number of militants.
Syrian forces have been battling militants, particularly the Daesh terrorists, on different fronts throughout Syria since March 2011, when the foreign-sponsored militancy began. Over 250,000 people have been killed over the past few years of turmoil.