Syria
Syria army takes control of Rima Farms in Yabroud, kills many militants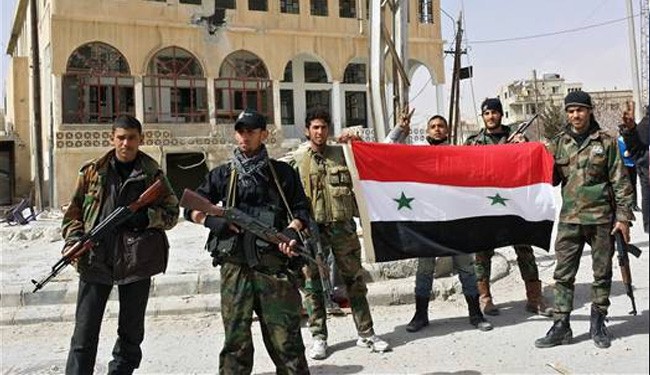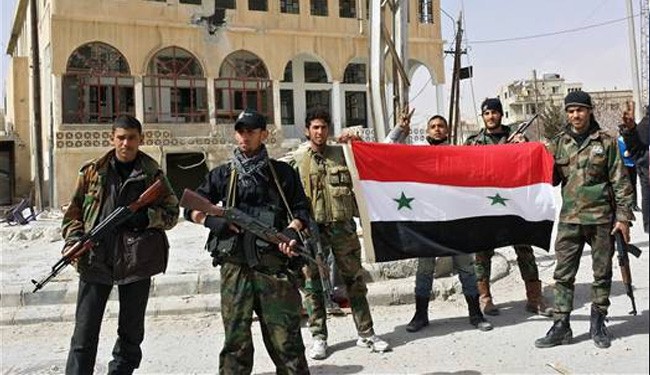 Syrian soldiers have taken full control of farmland on the northern edge of Yabroud, military sources say.
The sources said on Tuesday the Syrian army killed dozens of militants as they took over the Rima Farms district outside the town.
"The army is now directly facing Yabroud," one of the sources said.
Capturing Yabroud, the last major rebel stronghold near the Lebanese border north of Damascus, would help the government secure the land route linking his Mediterranean coastal stronghold with the capital, and choke off a rebel supply line from Lebanon.
Thousands fled Yabroud, a town of an estimated 40,000-50,000 people roughly 60 km north of Damascus, and the surrounding areas during the clashes.
The government has been making incremental gains along the highway as well as around Damascus and Aleppo in recent months, regaining the initiative in Syria's conflict, which enters its fourth year next week.
More than 130,000 people have been killed, 2.5 million have fled abroad and the country is fragmenting into separate government, militant and Kurdish-controlled areas.